Hey, Apple, where's the innovation?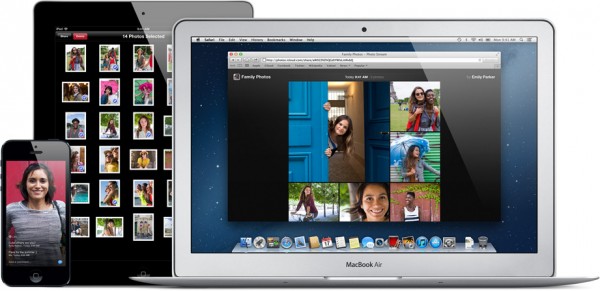 So the iPhone 5 has been unveiled and, well, it's just a bigger version of the iPhone 4S. No great surprise there, as all the rumors and leaks predicted that would be the case. There are some other changes to the device of course; it's faster, lighter, prettier and has a better camera and a new dock connector, but really it's just Apple's phone with a bigger screen, improved OS, and less Google.
If the reports are to be believed, and they are, in October Apple will introduce another new product -- a smaller iPad.
That's It?
Apple's announcements and launches are always exciting -- just the suggestion of a new Apple device causes the world to sit up and take notice -- but at the same time they now come with a little something else. Something that CEO Tim Cook seems to have brought with him, and which we didn't get when Steve Jobs was the man on stage: A slight, but unmistakable whiff of meh.
A taller iPhone, reshaped iPods, smaller iPad.
Really? Is this all you've got for us these days Apple? Larger and smaller variants of the same products?
Where's the innovation, the ground-breaking, life-changing hardware you gave us over the last decade? I don't expect everything you come up with to be as pioneering as the iPod, the iPhone or the iPad, but neither do I expect Apple, a company that berates other firms for failing to "invent their own stuff", to just keep rolling out re-sized versions of the same devices.
As my colleague Joe Wilcox expressed in reply to a question from a BetaNews reader:
The original iPhone changed the way people interacted with cellular handsets, by making them more human, more responsive. iPad evoked something more: Intimacy with the device and content. But what followed the original inspiration? Iteration along the same design principles. Iteration has its place. iPhone 4S offers many benefits over 3GS -- better display, higher-resolution camera and longer battery life, for example. But nothing like what made the original so special and stand apart from everything else.
What's next after this year's big launches? The iPhone 6 with built-in fingerprint recognition (Apple recently acquired AuthenTec Inc., which makes fingerprint recognition and near field communications software)? A gamer friendly iPad with touch sensitive controls on the back (Apple has the idea patented)? A Microsoft Surface-style MacPad, perhaps?
All great and very exciting possibilities, but at the same time, rather predictable and samey ones. If Apple is to keep its current position as the most valuable company in the world it needs to broaden its range and add something different to the mix.
Think Different, Not the Same
I can't be alone in wanting to see something more daring and diverse come out of the Cupertino, Calif. corporation. A little invention to go with all this iteration. There's certainly no shortage of areas that would suit Apple's expertise.
The company has toyed with television but has so far failed to revolutionize the goggle-box in the same way it did the mobile phone and the portable music player. Sooner or later Apple could crack that challenge, and give us a truly worthwhile Apple TV. But the company has to focus on doing it properly. So far every TV product it's given us has felt rather half-baked, like the will is there, but not the way.
Apple could, and should, produce a gaming system -- a rival to the Xbox 360 where games are purchased through the iTunes Store. It would be relatively easy to do and give the company a lucrative additional revenue stream. I'd want it to use some form of revolutionary control system of course -- like Kinect, but quicker and more accurate, and employing the iPhone and/or iPad in a Wii-U style way, perhaps.
We know Apple has a patent to produce a Google Glass-type product, so hopefully we'll see that at some point, but then again maybe not. Apple has a lot of patents that never go anywhere or get turned into anything.
Ultimately though, what I would really like is to follow an Apple launch where the company introduces something, anything, that's not just more of the same but in a different size, shape or color.
How about you?