Skype 5.11 for Windows Beta tightens Facebook, Microsoft account integration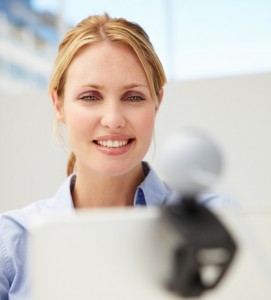 Reflecting its recent acquisition by Microsoft, the new Skype 5.11 for Windows Beta has been released with a focus on improving integration with Microsoft services.
Users will now be able to log into Skype through their Microsoft or Facebook accounts as well as their regular Skype one. The update also makes it possible to take part in IM conversations with other Messenger contacts in addition to Skype users and Facebook friends.
Not only is it now possible for new users to sign into Skype through their Facebook or Microsoft accounts, existing Skype account holders will now be able to link their accounts both to Facebook and their Microsoft account. To do so, you'll need to log into Skype using your Microsoft or Facebook account, then select the option to link it to your existing Skype account.
You can also link your Facebook account via the Skype home screen -- select Facebook Friends and follow the prompts to connect the two from there.
Version 5.11 also debuts a "refreshed and flattened" visual design, giving the Skype UI a simpler, less cluttered look. It's at once both familiar and different, and further helped by the removal of the online user counter at the bottom of the Skype contacts list.
Users can now more easily switch between profile pictures -- when opting to change a profile picture, Skype will now display all previous profile shots, allowing the user to return to a previous favourite. These shots need to be stored in the user's profile folder for them to be used, so the feature may only be available going forward.
Other changes include support for six new languages (Thai, Croatian, Slovenian, Serbian, Catalan and Slovak), plus improved telemetry (opt-in by ticking "Help improve Skype…" under Tools > Options > Advanced) for error reporting. Note that the reports may contain your Skype or Microsoft Account IDs, although Skype promises not to use it for identification or contact purposes.
Skype 5.11.0 for Windows Beta is available now as a free download -- note it will overwrite your existing Skype installation, and as with all beta software should be used with caution. Stable versions of Skype for Windows (version 5.10.0.116), Skype for Mac (version 2.8.0.863) and Skype for Linux (2.1.0.47) are also available, as are apps for iPad and iPhone.
Photo Credit: Monkey Business Images/Shutterstock