Six things that bug me about iOS 6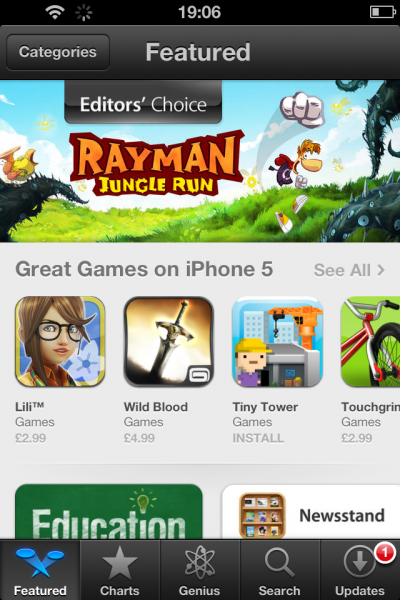 If you have a newish iOS device -- whether it's iPhone, iPad or iPod touch -- there's a good chance you have already upgraded to iOS 6 and are using it now. According to a study by Chitika some 15 percent of users with a compatible device upgraded in the first 24 hours, and that figure will likely have at least doubled by now, a couple of days later.
Apple says iOS 6 has 200 new features, and while some of them are very useful inclusions, such as Facebook integration throughout, and Shared Photo Streams, iOS 6 isn't the dream operating system it could have been. In fact, it's hard to imagine Steve Jobs would ever have allowed it to have been released if he were alive today. Here, in no particular order, are the areas where I feel Apple could have tried harder. Yes, based on my real-world experience, and regretful iOS 6 upgrade.
1. Maps. Surely you know all about the problems with maps by now (if you don't check out my review). Apple says it will work hard to fix the issues and improve the quality of maps. I'm sure that's going to take time and money, and even then it's unlikely to be anything better than the Google Maps that Apple's home-grown replaces. Fortunately Google is working on a new app that should hopefully be available by Christmas.
2. App Store design. I was more than happy with the way the old App Store interface looked and worked but now Apple has updated it and to be honest, I'm not a fan. The strip at the bottom, with Featured, Charts and Search occasionally changes to the old version for no obvious reason, and hitting Genius loads a blank page and crashes the app every time (obviously this could just be a problem with my particular device and setup). Browsing apps, and discovering ones that have just been released in a particular category, is either awkward or apparently not possible. I'm sure I'll get used to the new design and interface, but I can't imagine ever liking it.
3. Passbook. In time Passbook, which gives you a place to store plane and cinema tickets, discount vouchers and so on, could become really useful. At the moment it's a little buggy. Some people have reported problems connecting to the iTunes Store to access the apps (changing the current month to November apparently fixes the issue). Worse than that, currently the only apps available (to me at least) are United Airlines and Lufthansa. It will get better in time, but so far it's pretty useless.
4. No YouTube app. You can download a new version of the YouTube app, but it seems a shame that Apple has decided to remove this, and Google Maps, as default options. Google's new app is arguably better, but it does have adverts now.
5. Endless upgrade. Depending on what device you're updating, you could well be in line for a 3 hour+ upgrade that will chew through your battery life. Plug your device into a charger and leave it overnight, and hopefully the upgrade should be complete in the morning. I know it's a fairly major upgrade, but even so it's ridiculously slow to complete.
6. Missing features. I get that Apple wants to force people to upgrade their hardware on a regular basis -- that's how the company makes money after all. But it just seems ridiculously mean to prevent features like Siri and Panorama from being used on the iPhone 4, iPad 2 and iPod touch (4G). The devices are certainly capable of handling those functions.
If you've upgraded, what's been your experience so far? And, to give a little balance here, what are your favourite/least favourite features?