When will multi-platform users escape digital content hell?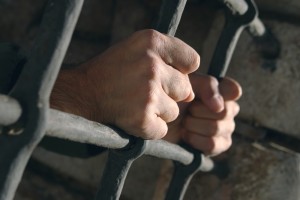 I'm not locked in to any one company's ecosystem right now. I have a Windows 7 Ultrabook, a desktop I built myself running Mint Linux, an iPad, and my trusty Galaxy Nexus. Each appliance serves the purpose I purchased it for very well, and I feel no need to switch away from any of them for the moment. When I perform basic daily tasks, things run smoothly. I use Dropbox and Google Drive for sharing much of my content back and forth, and it's a great experience.
When it comes to purchasing digital content like music, movies, or books, it feels like I am punished for not being locked in to any one content system.
Apple
The first ecosystem I gave up on was Apple's. Unless you live in an all Apple all the time world, iTunes is a pain. The content is only available for streaming if you have an Apple device, and the idea that I would download and store my entire music library on every device individually is hilarious but wrong. There's an appeal to shopping with iTunes, which routinely has some of the best deals, and the music library is vastly larger than competing stores. Movies aren't quite so appealing, especially when I can't just stream my purchases on whatever device I choose. So, for the most part, it makes very little sense for me to participate in Apple's ecosystem.
Google
Google's digital content system is brilliant. Google Music is fantastic, and the uploader service makes it effortless for me to port content from one service to another. As long as I am alright giving up one more piece of my digital existence to Google, things look pretty bright on the surface. Unfortunately, much like Google Drive, the uploader doesn't work in Linux at all. Once you start really using the service, things take a turn for the ugly. Content is often more expensive, and Google is oddly selective about where that content is available. I can purchase a movie using the Google Play Store, and watch it on nearly anything, but the content selection is lacking. I routinely have to go elsewhere for the content I actually want. For now, Google's content library just isn't enough to use regularly.
Amazon
Amazon seems like a real winner at first. There's a cloud service that is functionally similar to Google's, but costs an extra $25 every year to use if you have more than 250 songs. The music library is better than Google's, but still not as good as Apple's. If you are an Amazon Prime customer, you have access to mountains of free digital content alongside a fantastic video rental and purchase library. Unfortunately, due to Amazon's need to wrest control from Google for their Kindle Fire, the video service is only available on Apple and Amazon products. At the end of the day, Amazon is more interested in securing market share than they are providing a service to those who used Instant Video before the Kindle Fire even existed.
Microsoft
It feels like this is going to get worse before it gets better. With Windows 8  and Windows Phone 8 on the way, Microsoft is going to throw its weight behind the digital content services built around Xbox Live. Whether or not Microsoft will do anything to block any of these services in Windows 8 has yet to be seen, just as there's no way of knowing if Amazon or Google will support Windows Phone or Windows RT devices with their content.
Tough Luck
The only way to have a complete experience right now is to juggle. I can purchase music on iTunes and download it to a folder that Google Music automatically syncs everywhere. I can buy a movie on Google Play and watch it on everything but the iPad, or buy from Amazon and watch on everything but my phone.
There's no technical reason that their services are not available on every device. Users are denied content in order to help sell a lock-in ecosystem so that the seller can be the only place you spend your money. While I know that my situation is much more diverse than many, I think these kinds of disconnects affect a significant percentage of the digital community.
It feels like Google is the closest to offering the most universal service, but for now the only thing consumers can do is sit ant wait, hoping that eventually someone will remember that screwing the customer into doing things your way isn't the best approach.
Photo Credit: Liv friis-larsen/Shutterstock