CCleaner 3.23 supports Firefox 16 before its release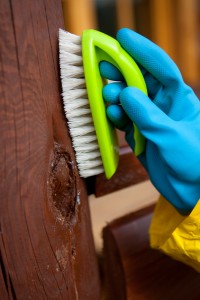 Piriform Ltd has updated its popular freeware cleaning tool for Windows with the release of CCleaner 3.23. The latest build promises improved performance in Windows 8, plus better memory usage and faster shutdown times. Version 3.23, which is also available as a portable application, also adds support for Firefox 16 ahead of its final release, plus improves the startup tool in two key areas.
It also comes with the usual plethora of minor improvements and bug fixes. Aside from its headline performance improvements, CCleaner 3.23 enhances its Startup Tool by improving discovery of a program's publisher as well as ensuring better support for Run Once actions. As well as adding support for Firefox 16, CCleaner 3.23 tweaks its browser cleaning tools in two further ways, first by adding support for the niche CoolNovo (formerly ChromePlus) browser, and by adding DNS Prefetch and Journal and TMP file cleaning to its roster of Google Chrome cleanup tools.
Finally, CCleaner 3.23 promises improved security when deleting files, a slightly improved user interface and squashes a number of unspecified minor bugs.
CCleaner 3.23 and CCleaner Portable 3.23 are both available as freeware downloads for PCs running Windows XP or later. A separate OS X version, CCleaner for Mac 1.04.148, is also available.
Photo Credit: Goydenko Tatiana/Shutterstock