ScreenShare beta lets Android tablets act as second screens for Android smartphones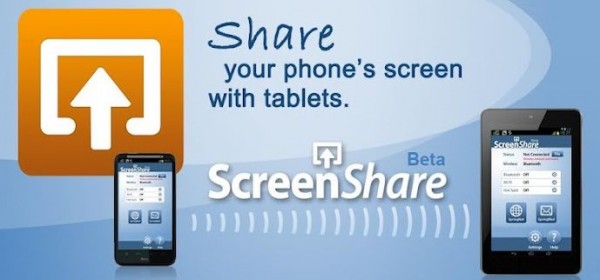 Spring Design, the company that made headlines two years ago for its a dual-screen Android-powered e-reader, is keeping its dual-screen Android tradition alive with a new app that launched in public beta today called ScreenShare.
ScreenShare is an application that lets you connect your Android tablet with your Android-powered smartphone via Wi-Fi or Bluetooth, so you can utilize the tablet's screen to access data on the smartphone. In a roundabout sort of way, it is a way to connect your Wi-Fi-only tablet such as the Nexus 7 to a mobile data connection.
However, you cannot simply use your smartphone as a modem for your Wi-Fi tablet. ScreenShare actually accesses the phone's flexible SD storage, granting access only to contents cached or stored there. But as you can see in the SpringNet demo in the video above, you can use your phone's browser live in a rudimentary fashion.
ScreenShare and SpringNet beta are both free and can be downloaded from Google Play today. SpringMail is also free during the beta period, but Spring Design plans to charge 99 cents for the app after the beta period.
Spring Design today said a ScreenShare SDK will be available in the fourth quarter of this year, which will give app developers the ScreenShare API, libraries, and sample code to help create apps that use both a phone and tablet screen. It could give game developers a unique option for local multiplayer game scenarios, or to utilize the phone as a controller for action on the tablet screen. The possibilities are great.