Facebook Groups get Dropbox file sharing, but not SkyDrive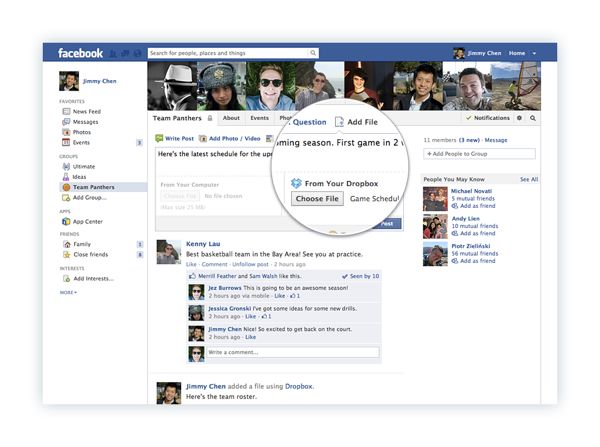 Popular cloud service Dropbox has a new ace up its sleeve -- file sharing in Facebook Groups.
Dropbox integration within Facebook Groups is addressed to users of both services that seek to distribute and share cloud-stored information with other group members, with the added benefit of having the shared files updated if they are edited on Dropbox. It's an interesting feature which might be of great interest to Facebook users wanting an easy way of sharing pictures, videos or documents uploaded to Dropbox.
But doesn't it leave Microsoft staring straight into the sun?
Microsoft teamed up with Facebook for the new Outlook Mail, where the social network can be neatly integrated into the user's inbox. That integration would theoretically favor Microsoft's own SkyDrive over Dropbox. Microsoft only recently introduced SkyDrive for Android, and there isn't a version for either Amazon Kindle or Research in Motion's BlackBerry devices, so Facebook looks to have set its eyes on Dropbox based on its broader platform availability and apparent user-base. Compared to the over 50 million Dropbox users (according to the service's fact sheet,) Microsoft's SkyDrive is still in its infancy.
Facebook looks to have taken advantage of the bigger player, and not the closest one.