AMC cajoles DISH subscribers with free 'The Walking Dead' streaming event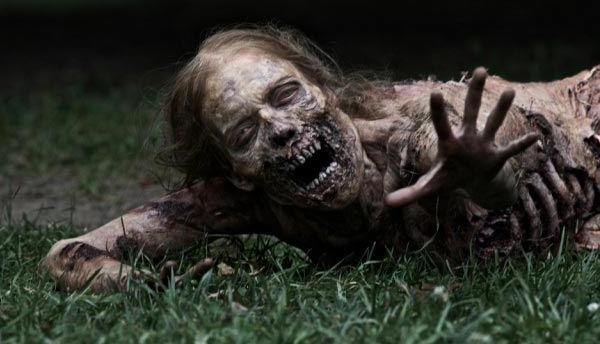 Welcome to weird news Friday! We went from Apple CEO Tim Cook's iOS 6 maps apology to a Steve Jobs sculpture made from his trash. Now this: AMC launches a bizarre retaliatory campaign against DISH Network. Following a contract disagreement, DISH killed AMC on its service. Now AMC uses hit TV show "The Walking Dead" to kill DISH. Who are the real zombies here?
The only living beings may be AMC marketers, who cleverly disguise payback as promotion. Starting today, DISH customers can sign up to stream the first new zombie episode when it airs October 14. Prominently displayed: "This is a one-time only event for DISH customers. Switch TV providers now to see the rest of Season 3 of The Walking Dead".
But there's more! AMC also operates a "Switch from DISH" site, where existing subscribers can change providers. That site went live before the contract expired in July.
In another sign of attack, AMC speaks for DISH but does so in an uncredited statement:
"To gain leverage in an unrelated lawsuit, DISH has decided to deny their customers access to AMC shows including 'The Walking Dead'...DISH has stated it has no plans to bring back AMC. DISH customers who want to watch the entire season at the same time as the rest of the country should switch television providers now. Time is running out".
DISH takes a different position. The day before pulling AMC, Dave Shull, DISH's senior veep of programming said: "A significant portion of any pay-TV bill goes to fees for content providers like AMC Networks. AMC Networks requires us to carry low-rated channels like IFC and WE to access a few popular AMC shows. The math is simple: it's not a good value for our customers".
DISH brought in ASX.TV, HDNET Movies and Style to replace the AMC channels. Shull claims that AMC has devalued its programs by offering so many television programs on services like iTunes, while providing fewer compelling movies.
Unquestionably, AMC original programs like Mad Men and The Walking Dead appeal -- I watch them? Don't you? Eh, perhaps don't answer if a DISH subscriber.
But I'm fussy. The Walking Dead just isn't as lively as the early episodes. The show spent too much of last season on the farm. Boring! Now, judging by the last episode aired, the cast is headed off the farm into prison. I guess that about sums up where AMC sees DISH subscribers.
Will you switch?