Wake me when something more exciting happens than Google's market cap rising above Microsoft's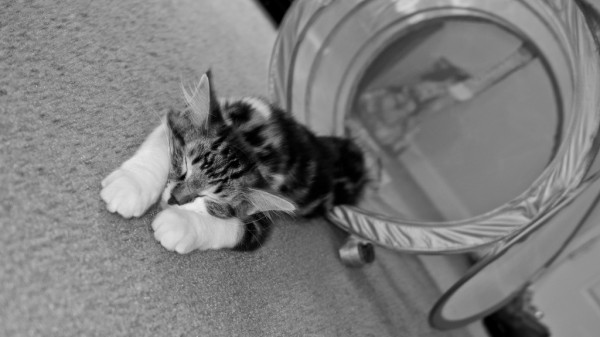 Around midday EDT, I started seeing headlines about Google market capitalization passing Microsoft -- for the first time. But when I checked, the software giant had already pushed past the search leader again. Then, about an hour before trading closed, colleague Mihaita Bamburic posted to group chat: "Google surpassed Microsoft in market valuation". I responded: "Yeah, for two seconds". But not any more. Capital G topped big M again.
I don't think much of market cap stories, and I've written many. For traders, and anyone looking to churn interest in a stock, they're meaningful. But as comparison of value, I'm not hot on them. I also recognize these stories' potential to manipulate, whether or not intentional, share price. For example, soon after stories started circulating Google's valuaton passed Microsoft's, the stocks did a topsy-turvy. Google pushed ahead and stayed through end of trading. Tomorrow is another day and chance for more flip-flopping.
That likelihood is what's lost in much of today's buzz about Google becoming second-most valuable tech company to Apple. I tire of these cat-and-mouse conflict blogs and news stories -- and they're everywhere. Google's ascension over Microsoft has symbolic significance for the changing computing eras, but, for today, little else.
Many factors affect market caps, such as share volumes, their relative value and even meaningfulness. Google ended the day worth $249.31 billion compared to Microsoft at $247.23 billion. But Google stock closed at $761.78, less than $4 off its recent record high. Microsoft: $29.49. Apple closed below Google, at $659.38, but its market cap is considerably higher: $618.12 billion. Microsoft has the lowest P/E (14.74). Apple and Google, respectively: 15.5 and 22.58. Yet Bloomberg TV today, comparing the two stocks: "Google looks strong relative to Apple".
Something else: Unlike Apple and Microsoft, where stockholders are more diversified, three people -- cofounders Sergey Brina and Larry Page and Executive Chairman Eric Schmidt -- hold the majority of shares. The point: All things being equal, nothing is equal about market cap comparisons, or Google passing Microsoft to become second-most valuable tech company.
Value is as much about perception as performance. Consider that Microsoft delivers consistently strong earnings every quarter, but investors show the stock little respect. Currently, Microsoft undergoes its biggest portfolio of product launches ever, with Windows 8, Windows Phone 8 and Windows Server 2012 among them by mid-November. Let's not forget Microsoft-branded Surface tablets. But will investors show any interest in the stock?
Eyes (and wallets with them) instead turn to the post-PC promise, where Apple and Google are leaders. Both companies set record-highs, above $700 a share, within the past 30 days. That's simplistic and ignores other fundamentals; but many stories about the valuation switcheroo single out post-PC.
Rather, Google's rising share price validates CEO Larry Page's leadership, which includes streamlining products/services, consolidating and integrating them with search, extending an already-strong mobile portfolio and moving into social with Google+ and Search Plus Your World, among other services.
On June 24, 2011, Google traded for $474.88, the low in a downward spiral following Page's return as chief executive (a position he held a decade earlier). After spikes upward and downward, Google reached its more recent low, $559.05, on June 14. Since, following Google I/O developer conference, shares tracked largely upward, hitting a record-high $765 today.
Disclosure: I hold no investments in Apple, Google, Microsoft or any other company -- mainly for conflict-of-interest reasons. But you should ask anyone writing financial or product rumor stories about their investments and where they might personally gain.
The quarter just closed for all three companies. Google announces earnings first (October 10) followed by Apple on the 15th and Microsoft the 18th.
Photo Credit: Joe Wilcox