Windows 8 is not about desktop market share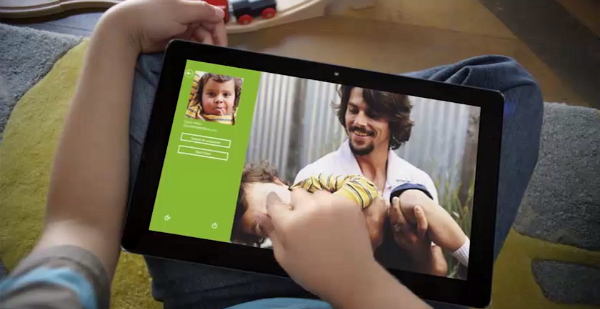 Windows 8 won't be as successful as its predecessor Windows 7, if pre-launch market share is an indicator of how well an operating system performs during its lifetime. Gregg Keizer's comparison of pre-launch adoption rates of Windows 7 and Windows 8 shows the latter is only one-fifth of its predecessor. Windows 7's market share was 1.6 percent of the overall market one month before launch, while Windows 8's market share at the same time is only 0.3 percent.
Is that an indicator that Windows 8 will become the new Vista or merely caused by different pre-launch conditions? Windows 7's predecessor is Windows Vista, an unsuccessful operating system if you look at its market penetration. Windows 8, on the other hand, follows on the much acclaimed Windows 7 operating system, which many users flocked to when it became clear that Microsoft did everything right that time.
Would Windows 8's pre-launch market share still be lower if Windows Vista and not Windows 7 was the system's predecessor? Or would it be at around the level that Windows 7's market share has been in that period?
For Microsoft, Windows 8 serves an entirely different purpose than its successor. Windows 7 became what Vista should have been in the first place, a worthy successor to XP. Windows 8, on the other hand, is all about entering a new market where Microsoft is not well-represented right now. Apple's iOS and Google's Android currently dominate connected mobile devices, and it is in this market that Microsoft hopes to get an entry with Windows 8.
Touch and mobile use have been two cornerstones of the development of the operating system to mark Microsoft's entry into the tablet market. If Windows 8 does well here, it will more than make up for a weak desktop operating system performance.
It is, however, highly unlikely that many existing Microsoft customers will switch to another operating system, say a Linux distribution or Apple's Mac OS X, as other versions of Windows are still available on the market.
Customers who have come into contact with Windows 8 before may instead decide to buy a PC with Windows 7, purchase a copy of Windows 7 individually or downgrade a PC running Windows 8. This will make no dent in the overall Windows desktop operating system market share. Even if Microsoft's overall desktop operating system market share dropped as a consequence, it is the tablet market that makes the move worthwhile.
In the end, the tablet market will decide Windows 8's success or failure, not desktop market or the operating system's pre-launch performance. For Microsoft, it is less of a gamble than many journalists and analysts seem to think it will be.