Could five new Nexus devices possibly debut November 5th?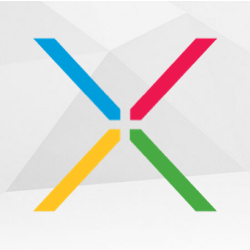 For the second time in a week -- once being a rarity -- I write about new Android device rumors. There's renewed buzz about five Nexus branded devices coming within the month. Talk of five, instead of the typical one, started in May from Wall Street Journal. Soon after, writing for Talk Android, Robert Nazarian claimed that five new Nexus devices would come on November 5, which is the fifth anniversary of Android's release -- well, in beta. The OS wasn't officially available for public consumption until the T-Mobile G1 launched about 10 months later.
This rumor actually makes sense to me, not that I really believe it. Nazarian cited a single source and hasn't much pursued the topic since. But it's oh-so convenient the idea that five Nexus devices will debut as a fifth-anniversary thing. It's a tempting enough rumor. Do you believe it, or even hope it's true?
I just love the unbridled enthusiasm of fanboys sometimes. Student Seth Dickens exclaims about the new five devices rumor: "Oh mai Jesus. Please let this be 100% true!" Well, you can only use one -- okay perhaps two with well-trained opposable thumbs.
Yesterday, Taylor Wimberly, writing for Android and Me, posted a corroborating rumor: LG Optimus G Nexus, coming in November. Other rumors perculate as I write. Better sourcing -- meaning someone on the record -- would help make me more the believer. Among them: 32GB Nexus 7. Yeah, I'll take one for Christmas, thank-you.
One undercurrent is fairly consistent among the multi-device rumors and has been since the Journal's story: That Google is launching a new Nexus program, devices will ship with stock Android but manufacturers can offer limited -- and I do mean limited -- customization options.
"The major news here is that all the stock Android Nexuses, regardless of the manufacturer, will have their UI overlays that supposedly differentiate the brands, as just a theme available via a separate customization center", My Android Life Claims. "It was high time, if you ask us, and something millions of Android users have been demanding for a while now".
Under the scheme, as rumored, manufacturers would adhere to specific guidelines that, if nothing else, ensure immediate updates to the newest Android versions. Key benefits:
Diminish Android fragmentation
Open up market for "pure Google" devices
Increase access to Google lifesytle services
Combat OS fracturing from tailored Androids like Amazon's
Separately, let OEMs continue offering customized skins, such as TouchWiz
Meet customer demand for unlocked devices that can receive custom bootloaders
Zigurd Mednieks, who is a startup CTO and Android book author, captures my sentiment:
Now they are getting it right. Google has long needed to have more open and transparent relationships with OEMs. Picking winners is hard, and who knows which product formulation is going to be a monster hit. This will also speed up updates, if Nexus-compliant OEMs get access to Android updates and can either deliver timely updates, or deliver a HAL layer to Google that enables Google to provide updates directly.
A Google-guided multi-Nexus device strategy is hugely sensible and smartly timed, if rumors be true. Android already won the smartphone wars and makes surprising gains on tablets. Globally, as measured in phone sales, Android OS share was 64.1 percent during second quarter, Gartner reports.
According to Pew, 25 percent of Americans own tablets, with Android making huge gains against iPad. From July to July, measuring tablet ownership, iPad share plummeted from 81 percent to 52 percent, while Android skyrocketed from 21 percent to 48 percent. But...Kindle, which runs hugely-customized Amazon Android, makes up 21 percent of the green-robot tablet share.
So for both markets, the Nexus strategy makes sense as way of stabilizing the platform.