Is new Google Nexus device imminent? Sensible?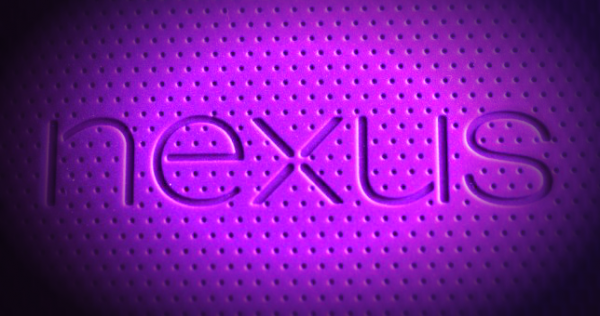 I typically don't write about rumors, since too many are obvious (and so look like someone simply guessed and wrote a story), while others aren't adequately sourced (who and why is uncertain). But readers have asked me today about the next Google Nexus device following new rumors it's coming within 30 days.
Duh, I can reasonably speculate that based on Google's past two Nexus phone launches October is reasonable debut. But something is different this year: Way fewer rumors, which could mean: 1) There is no imminent Nexus; 2) Google has cooked up something special. Or 3) You tell me another reason. It's the silence that has my interest more than the noise.
Details leaked in a steady stream before Galaxy Nexus' unveiling a year ago this month. There wasn't much left to know before the official event, which Google and Samsung delayed. They had planned to announce Oct. 11, 2011, but postponed, partly to respect Steve Jobs, who died on the 5th. Apple pushed ahead with iPhone 4S launch plans, by comparison. Competitors waited eight days.
It's not unreasonable to speculate the next Google Nexus device debuts this month, but those missing rumors do baffle. Has Google got the lid on information screwed down so tight, or perhaps no handset is ready? That could be plural, if other rumors prove true and Google Nexus phones are available from different manufacturers; rumors are louder.
What a month to blow out the next thing. iPhone 5 is now available in 31 countries, less than two weeks after launch. Windows 8 hits the streets in 25 days, with a heapload of supporting convertibles, tablets (some running Windows RT) and Microsoft Surface. Then there are continued rumors about iPad-mini, also supposed to drop in October. Then there are Amazon Kindle HD 8.9-inch tablets, available for preorder now, and going on sale about when the Next Nexus thing could, if announced in October.
October is Halloween month. I dunno whether to call it trick, or treat? Or maybe just a lot of cavities for salivating gear geeks.
Looking Back
Other Nexus device launches offer some context for what Google does next or when.
Jan. 5, 2010: The search giant announces the HTC-manufactured Nexus One -- the first "pure Google" device following the G1's debut in September 2008. Nexus One marks a sea change for Google, which sells the handset direct and uses it as a reference design for developers and device manufacturers.
Google brought to market in January 2010 features Apple wouldn't attempt to match for 18 months. I wrote on launch day: "With Nexus One and Android 2.1, Google is doing what Microsoft failed to with its March 2007 Tellme acquisition: Offer a more natural mobile phone user interface. Voice should have been it, but Microsoft failed to bring the technology to Windows Mobile in a big way. By comparison, Google has been hot on voice search".
I bought two, one for my tech-illiterate wife, who months earlier had returned iPhone 3GS within 30 days of purchase.
Nov. 15, 2010: Google Chairman Eric Schmidt unveils the Samung-manufactured Nexus S -- on sale in the United States about one month later. Google moved up to 4-inch display nearly two years before iPhone. I returned to T-Mobile as carrier when buying Nexus S. I would eventually get four Nexus S phones, two on T-Mobile and two later when switching back to AT&T. My mom still uses Nexus S today.
Oct. 19, 2011: Google and Samsung debut co-designed Galaxy Nexus running Android 4.0. Sales start internationally about a month later, and through Verizon in early December here. Verizon's Galaxy Nexus doubles storage to 32GB and adds 4G LTE.
I bought one, temporarily switching to Verizon. I loved Galaxy Nexus LTE but couldn't afford splitting the family between carriers. I later switched to AT&T and sold the Galaxy Nexus for about the cost of Verizon's early-termination fee.
In April, Google starts selling Galaxy Nexus HSPA+ direct, for $399, supporting AT&T and T-Mobile high-speed data bands. Phone now lists for $349. I bought two, giving up iPhone 4S. My wife uses the other.
Last week, I bought iPhone 5 to review and toyed with switching out Galaxy Nexus. But I couldn't find enough compelling reasons to give up the Android -- then there is my Apple boycott. I returned iPhone 5, and Apple refunded my full purchase price. There are at least two other BetaNews writers using Galaxy Nexus, and I'm not the only iPhone-switcher.
June 27, 2012: Google unveils the ASUS-manufactured Nexus 7, which goes on sale in mid July. The $199 tablet delivers a great user experience, running Android 4.1, and at remarkable $199 pricing. Soon as my wife saw the tablet, she asked for one. So long Kindle Fire.
Looking Ahead
So what next?
Google had the clear spotlight announcing Nexus 7 in summer. iPhone 4S launch and Steve Jobs' death overshadowed Galaxy Nexus' debut -- that, and late US launch. A year later, October and November crowd up with some big product announcements, bigger if Apple drops iPad mini into the gadget harvest.
What Google needs is something big. It's too soon for Android 5, which leaves 4.2 in its absence. Another Nexus phone would be nice, but the competition is heated now. A year ago, Americans chose from fewer than a dozen LTE handsets. Now, with iPhone finally adopting, LTE is nearly standard. HTC One X and Samsung Galaxy S III remain among the most appealing Androids; their features won't easily be beat.
Then there is Windows Phone 8, which is less of a concern now but still a distraction, with new handsets from Nokia and Samsung, among others, in the queue.
Nexus tablet with cellular radio or even display screen could have been big, but larger Kindle Fire HD has LTE. Still, new phone and tablet couldn't be ignored.
I don't bubble with enthusiasm about a new Nexus device debuting in October. But Google commands attention right now. Stock price is record high, and above Apple; marketing is aggressive and compelling; and overall product set better and leaner since Larry Page took the CEO's chair in April 2011. From that perspective, now is time.