Microsoft's $300M Barnes and Noble investment promises new Windows 8 Nook app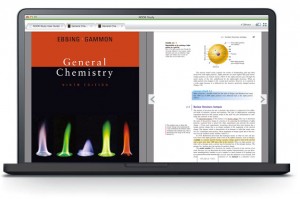 Book retailer Barnes and Noble announced on Thursday that its partnership with Microsoft in a new limited liability company called Nook Media LLC is complete and ready to go ahead of Windows 8's launch.
Barnes and Noble first announced it was considering a spin-off of its digital content business in January 2012. Three months later, the partnership with Microsoft was announced, and the software giant pledged $300 million to the venture, which would encompass Barnes and Noble's digital content business: e-books, e-textbooks, and e-periodicals.
Nook Media LLC, according to statements from Barnes and Noble, will have "a royalty-bearing license under Microsoft's patents for its NOOK eReader and Tablet products." Part of this collaboration was built out of a patent infringement suit Microsoft filed against the book retailer for its prior Nook e-readers.
In Barnes and Noble's announcement on Thursday, the company specified that there "can be no assurance that the review [of its options for Nook Media LLC] will result in a strategic separation or the creation of a standalone public company," so for now, Nook Media LLC is just a subsidiary of B&N with a big chunk of interest from Microsoft.
According to Andy Lees, President at Microsoft, the release of a new Windows 8 Nook app is imminent. The move will help Microsoft provide a more consistent content ecosystem for upcoming Windows 8 devices. Microsoft's competitors Apple, Google, and Amazon all have comprehensive offerings that allow users to purchase music, video, games, apps, books, and periodicals in a mostly centralized fashion. Microsoft is still working on bringing this content ecosystem into sharper focus.
"As demand for digital content continues to increase, we are focused on bringing ground-breaking reading and learning content and technologies to more people in more formats than ever before, including the imminent launch of our exceptional NOOK reading application for Windows 8," said William Lynch, CEO of Barnes & Noble in a statement on Thursday.