DivX Plus 9 beta converts video up to 10x faster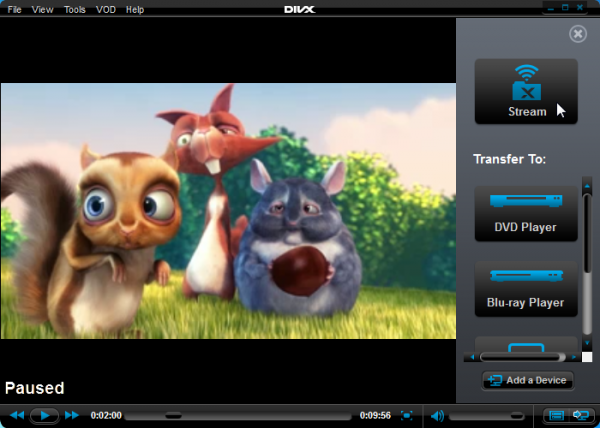 DivX has revealed the first public beta of its DivX Plus 9 Software, which as previously includes the Codec Pack, Player, Web Player and Converter.
And while DivX releases aren't the big deal they used to be, there are some major steps forward here.
Top of the list has to be the brand new video transcoding engine. This adds support for hardware accelerated encoding on any Intel Sandy Bridge or Ivy Bridge CPU, which DivX claims helps the Converter run up to 10x faster than the previous technology.
There's also extra convenience in the shape of new iPhone and iPad-friendly output profiles, for speedy conversion of your source footage to MP4′s.
The DivX Player has been extended with a straightforward DLNA-compliant media server.
And if you're sceptical about DivX because of its previous habit of charging for everything, then the good news is that this time looks to be different. Well, mostly. The beta installer may want to install the Google toolbar (though you can stop that with a click), and apparently DivX will be charging for Converter's MPEG-2 plugin in the finished version, but right now it looks like everything else is free.
Unsurprisingly, as this is a beta, there are also a few problems. The success of hardware accelerated encoding depends very much on your system's Intel drivers, for instance, and conversion doesn't work at all if video file names include an "&" (oops). The full "known issues" list is available on the official DivX Labs beta page.
On balance, though, this does at least look like a move in the right direction, and if you'd like to try it for yourself then DivX Plus Beta 9 is available for download now.