BBC releases iPlayer Radio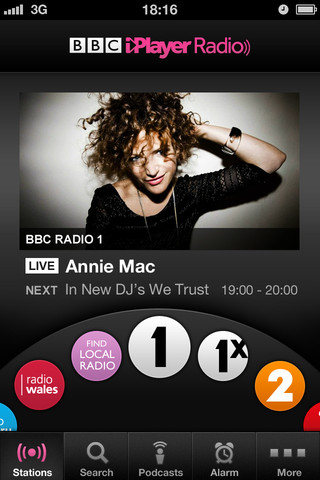 If you're a fan of British Broadcasting Corporation radio programs then you're going to love this. Today, BBC announced the new iPlayer Radio for "PC, mobile and tablet" devices.
BBC iPlayer Radio promises to act as a dedicated radio platform that focuses on making it easier to listen to live, catch-up and archived content across all three types of devices on which it runs on. According to the BBC, the feature set will expand in the coming months, but at the moment includes downloads, clips, live radio alongside videos and social media feeds as well as other features. The spotlight is the new iPlayer Radio app for smartphones, which momentarily is only available for iOS with Android support to follow soon according to the announcement.
Using the smartphone app users can:
Set up alarms to listen to favorite DJs or radio programs
Discover what tracks are playing and share them with friends
Set a reminder to know when a specific show is playing
Reveal on-demand catch-up content on every station by swiping
Lsten the entire range of BBC Radio stations live by spinning through the dial
Daniel Danker, BBC general manager for online content, says that iPlayer Radio targets "an audience that expects to access our content anywhere" as well as one "that wants greater choice and control" over the program.
The mobile availability is determined by growing demand that, according to BBC, has increased year over year by 300 percent to 1.2 million iPlayer requests for tablet users, and 56 percent to 2.8 million requests for mobile/smartphone users.