Acer slaps a touchscreen on Aspire M5 Ultrabooks for Windows 8 launch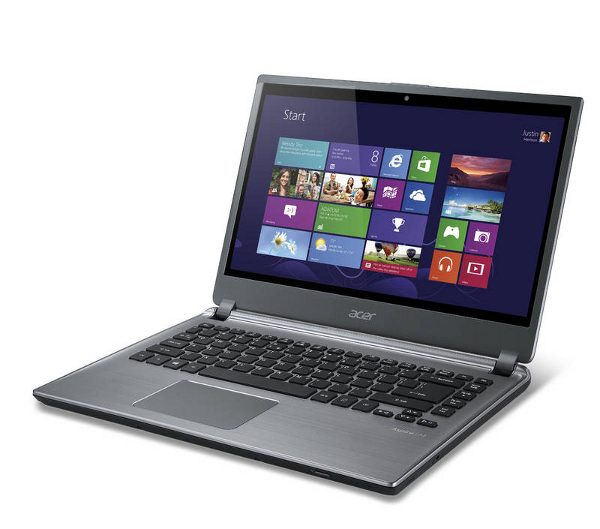 Back in June, computer maker Acer launched its Aspire Timeline Ultra M5 line of Windows 7 Ultrabooks which came with a clause for $15 Windows 8 upgrade. Today, four months later and just a couple of weeks ahead of the official launch of Windows 8, Acer has debuted new Aspire M5 Ultrabooks equipped with a 10-point multitouch display to go with the new OS.
Like the M5 models unveiled last June, the new M5s come with either 14" or 15" displays, third generation Intel Core i3 or i5 processors, 500GB HDD/20GB SSD storage configuration plus optical drives, and a promised 8 hours of battery life. In case the same "M5" name didn't give it away, I'll make it clear, these are practically the same notebook spec-wise, just with the added touchscreen, Windows 8 installed out of the box, and no "Timeline" in the name.
That being said, the touch-enabled Acer Aspire M5 Series of Ultrabooks are a Best Buy exclusive, launching in stores and on the Best Buy site on Oct. 26. Machines under the M5-481PT model begin at $799.99, and the 15.6-inch M5-581T configurations start at $699.99.