Dell offers new touch-enabled PCs for Windows 8 Day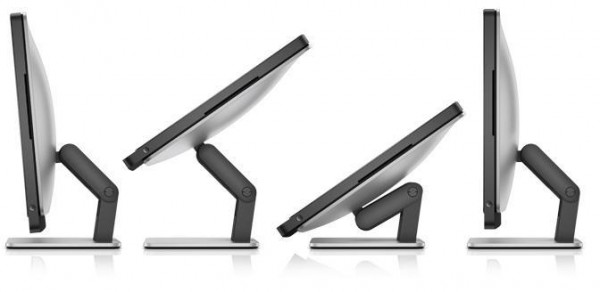 In advance of Windows 8 Day on October 26, the big computer makers are all rolling out incrementally updated models in their different PC lines to support the touch activities central to Windows 8. Friday, long-running Texas PC maker Dell announced it had put up three new touch-enabled PCs for pre-order in the U.S., which will ship on October 26.
The three new PCs fall under the category of "seen it before, but not in this exact way," and they include the XPS 12 convertible notebook with the "spinning target" hinged display we first saw on the Inspiron Duo two years ago; the XPS One 27 All-in-one PC, and the Inspiron One 23 All-in-one, both of which had launched previously, except without the touchscreens.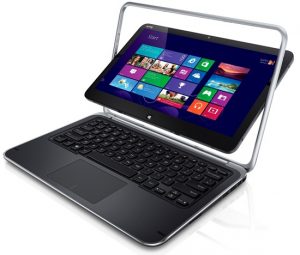 The standout device is naturally the XPS 12, which revisits the novel hinged flipping screen configuration that took the PC market by surprise two years ago. The launch of Windows 8 is the peak time for this type of device, and the XPS 12 will face competition from hybrids and convertibles from many manufacturers. Asus has its various Windows 8 tablets with keyboard docks, Lenovo has its backward-flipping Yoga IdeaPad and twisting ThinkPad Twist, Sony has its Vaio Duo 11 slider, and Toshiba has its Satellite U920T slider as well.
The XPS 12 is equipped with a 3rd Generation Intel Core i5 or i7 processor up to 3.0 GHz in speed with up to 8 GB of 1600MHz DDR3 SDRAM. Storage comes in the form of either a 128 GB or 256 GB Solid State Drive. All models rely on integrated Intel HD 4000 for graphics and weigh 3.35 pounds.
XPS 12 convertible is available in four configurations between $1,199 and $1,699.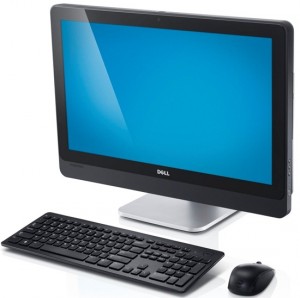 The two all-in-ones provide slightly different variations on the same desktop PC theme. The Inspiron One 23 has a 23" screen (1920x1080) and can be configured with a 2.9 GHz Intel Pentium processor G645 or a 3rd Generation Core i7-3770s processor up to 3.90 GHz and storage is just a hair under a terabyte (1000 GB) with a 7200 RPM SATA HDD. There are two USB 3.0 ports and one USB 2.0, RJ-45 10/100/1000 Gigabit, and also has VGA, HDMI, and Composite ports. The Inspiron One 23 comes in five configurations costing between $649 and $1,299.
The XPS One 27 is the heavy hitter of the bunch and the model with the most features comes with either an Intel Core i5 or i7 processor up to 3.90 GHz, and up to 16GB of DDR3 RAM. Storage options include 1TB or 2TB 7200RPM HDD and the peak configuration adds a supplemental 32 GB SSD. The entry level model uses Intel's integrated graphics, but the higher-tier models have a discrete Nvidia GeForce GT 640M GPU. The XPS One 27 is priced between $1,599 and $2,499.