Just under half of US wireless services now owned by foreign multinationals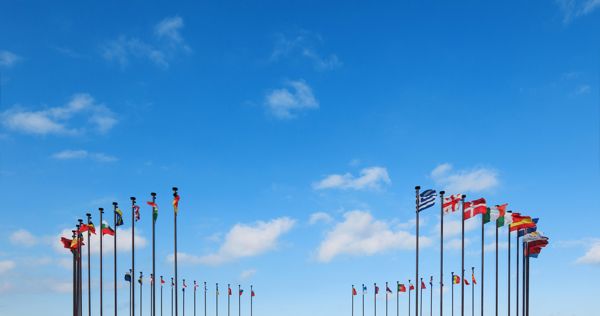 With Softbank's majority stake acquisition of Sprint Nextel Corporation, the amount of foreign interest in the United States wireless market is greatly expanded. On the other side of the coin, wholly-American owned wireless companies are beginning to look like an endangered species.
The two largest US carriers, Verizon Wireless and AT&T are mostly owned by American companies, but based upon first quarter 2012 market share figures (source: Strategy Analytics) and corporate ownership percentages, we estimate that 45.3 percent of the United States' wireless market will be controlled by foreign multinational companies pending the regulatory approval of SoftBank's acquisition of Sprint. As the next four years fan out, we must turn our eyes to the smaller national competitors and regional carriers and see how they merge and change.
Verizon Wireless --- USA/England
British multinational Vodafone owns approximately 45% of Verizon Wireless, and has done so since late 1999, when Vodafone's U.S. assets merged with GTE's Bell Atlantic Wireless. 55 percent of Verizon is owned by Verizon Communications. If we were to split Verizon Wireless by corporate ownership and market share, U.S. companies would own 18.7 percent of the US wireless subscriber market, while the British would own 15.3 percent.
AT&T --- USA
SBC Communications and Bellsouth ran Cingular Wireless LLC for most of the 2000's, but in 2006, AT&T acquired BellSouth and thereby acquired Cingular. This evolution of the AT&T and BellSouth Brands tells the story nicely. AT&T commands a 32 percent share of the United States wireless market.
Sprint --- Japan
SoftBank's investment and 70 percent ownership of Sprint Nextel will bump the Japanese company up to the rank of third highest revenue among global telecom operators, and will give it approximately 17 percent of United States wireless subscribers.
T-Mobile USA --- Germany

In 2001, Germany's Deutsche Telekom AG acquired VoiceStream Wireless Inc. and Powertel Inc, and in 2002, VoiceStream was renamed T-Mobile USA, and the company has been a top-tier player ever since. However, the difficulty acquiring wireless spectrum has caused Deutsche Telekom to merge with U.S. carrier MetroPCS. MetroPCS formed out of General Wireless Inc., in 2004 after the company acquired C-Block wireless licenses in an FCC spectrum auction. The combined entity of T-Mobile/MetroPCS accounts for a 13 percent share of United States subscribers.
Leap Wireless --- USA
This parent of Cricket Communications began as a spin-off of Qualcomm, and became the fifth largest wireless carrier with its popular brand Cricket. Like AT&T, this is one of the few national wireless carriers that isn't owned in large part by a foreign investor.
In the last two years, the company has been reported to be looking to merge its way out of the market. Five days ago, Leap closed a $400 million loan secured by Cricket itself. In the terms of the loan, Leap is forbidden to incur additional debt, sell its assets, make certain types of investments, grant liens, or make certain types of payments including dividends. It appears that Leap is going to stay on its current course for now. Currently, the company commands about two percent of the market.
U.S. Cellular --- USA
Consistently the eighth largest carrier in the United States, United States Cellular Corporation serves 5.8 million customers in 26 states. As the other carriers have all announced major plans for future growth, U.S. Cellular has remained somewhat quiet and continued to expand its 4G LTE network. Earlier this year, about 31 percent of the company's wireless footprint included LTE connectivity, and the company expects to close out 2012 with approximately 58 percent LTE coverage. U.S. Cellular is on par with Leap with a two percent market share.
Photo: Oleksii Sagitov/Shutterstock