StaxRip is a video conversion tool with real power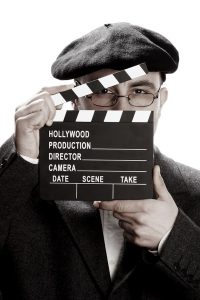 Converting videos from one format to another can be an extremely complicated process, which is why most transcoding tools do their best to protect you from it. You might drag in a movie, choose the iPhone profile and click a button to begin conversion, say – all very easy.
If you have a good understanding of video basics, though, this handholding can become annoying, and you might occasionally wish you had access to something more powerful. Sounds familiar? Then you might want to take a look at the open source StaxRip.
The program is essentially a front end for a host of free and open source tools which come bundled with the program: AviSynth, FFmpeg, MKVtoolnix, VirtualDubMod and so on. But despite this sizeable payload, there's no installation required. Just unzip the archive and you're ready to go.
The conversion process starts by choosing your input file. Which shouldn't cause any problems, as StaxRip supports a lengthy list of source formats: 264, AVC, AVI, AVS, D2V, DGA, DGI, DIVX, FLV, H264, M2V, M2T, M2TS, MKV, MP4, MPEG, MPV, MOV, OGM, OGG, PVA, RMVB, TS, VOB, WEBM and WMV.
StaxRip provides great control over every aspect of the video conversion process
And these can then be converted to general MP4 files, MP4′s optimised for the iPod/ iPhone, and a few other formats: MKV, AVI, WebM and so on.
If you're in a hurry, or don't particularly care about the details of your current conversion project then there's really no need to choose anything else. Click Next > Start and StaxRip will transcode your chosen file for you.
But life really begins to get interesting when you begin to push the program a little. Would you like to crop the video, for instance? StaxRip can often do this automatically, and there are plenty of manual options available if that doesn't work out.
Maybe you need to add some hardcoded subtitles? Just point the program at the relevant file (IDX, SRT, SUP, SSA, SMI and TTXT formats are supported).
The default video and audio codec settings don't suit your needs? Just change them. In a couple of clicks you might change your audio codec from AAC to AC3, MP3, Vorbis, FLAC, WAV or DTS, for example.
And just about every other aspect of the video is available for tweaking. Do you ever wonder how a conversion program is handling B-Frame encoding, for instance? Okay, it's true, we haven't either, but if the urge were ever to strike then StaxRip can certainly help.
Unsurprisingly, all this power does make for a sometimes cluttered and intimidating interface, so video novices (or anyone looking for a simple life) should probably stick with something like Freemake Video Converter. (Which, of course, is quite configurable in itself.)
If you like having this kind of extreme low-level control, though, StaxRip makes a very good choice, its ultra-configurability giving you a huge amount of functionality to explore.
Photo Credit:  Alex Kosev/Shutterstock