Need simple OCR or speech recognition? Try Capture2Text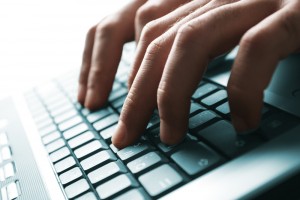 You may often come across on-screen text that you'd like to grab, quote, or otherwise reuse in a document, and it's annoying if that isn't possible (the text is contained within an image, for instance).
This doesn't necessarily mean you'll have to retype the text manually, though. Just point the free optical character recognition tool Capture2Text at the image, and it'll quickly grab the text for you and copy it to the clipboard.
And it really can be that simple. There's no installation here, for instance – just download Capture2Text, unzip it, launch the program and it runs in the background (consuming only around 4MB RAM), ready for use at any time.
Then, when you see an area of text you'd like to capture, you should first move your mouse cursor to its top-left corner.
Press the hotkey (Win+Q by default), move the mouse cursor to the bottom-right corner of the text, and Capture2Text will highlight the block for you.
Finally, click the left mouse button and the program will decode the text, then send it to the clipboard, ready for immediate use.
If any of this doesn't work quite as you like, then the chances are that it can be tweaked in the program's extensive Preferences dialog (every hotkey is fully customisable, for instance).
And there's even a speech recognition feature thrown in for good measure (press a hotkey, talk into your microphone, various transcripts are displayed, and clicking the best will send it to the clipboard).
In practice, this didn't prove to be quite as good as it sounds. We had intermittent problems launching Capture2Text, for some reason, and the program's OCR accuracy varied considerably depending on the source.
If you're interested in the core idea, then, we'd say try the program anyway. It's lightweight, convenient, and can be easy to use.
Don't expect too much from the default settings, though. You may have to do a little work before Capture2Text returns results that are accurate enough for your needs.
Photo Credit: Liv friis-larsen/Shutterstock