Will you buy $249 Google Chromebook?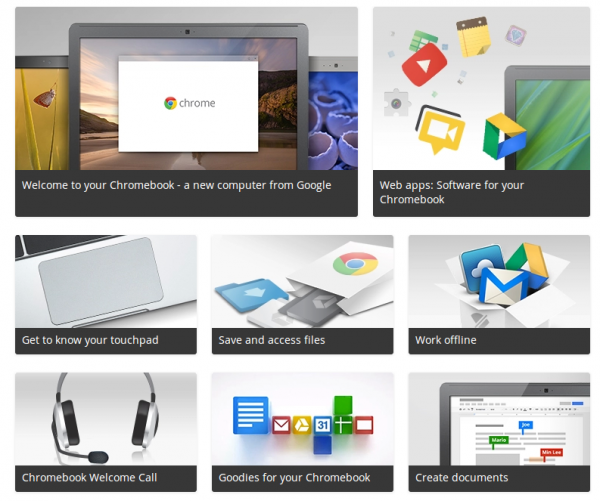 Yesterday, Google suddenly unveiled, in cooperation with Samsung, the first ARM-powered Chromebook and for remarkably affordable price -- $249. There also is a $329.99 model, that includes 3G. Both are available for pre-order now from major retailers, and Google Play will join stores selling the WiFi-only model next week.
The question: Will you buy? It's the right time to ask, because the price is so appealing. From my initial testing, about 24 hours now, it's hard not to recommend this new Chromebook, if for no other reason than price. But as I'll further explain in my forthcoming first-impressions review, there are plenty of trade-offs for the price -- and benefits, too.
For Whom?
At this early stage of testing, I see two major buying categories for the new Chromebook: Someone who considered an older model (but was put off by the price), or even purchased one, and buyers looking for something else that doesn't require purchasing a new PC. The latter group could include everyone owning one or more aging PCs to those new to computing and put off by it. Easy is the best way to describe any Chromebook, from setup to ongoing management to daily use. If you can navigate a browser, you can use Chrome OS.
Google and Samsung unveiled the second-generation Chromebook, the Series 5 550, in May for $449. A 3G model sells for $549. I wouldn't recommend either 3G Chromebook. The cellular radio simply is not good enough, when Verizon, which provides the service, is largely standardized on much faster 4G LTE.
How do the WiFi models compare?
$249 Chromebook: 1.7GHz Samsung Exynos 5250 dual-core processor (ARM); 11.6-inch matte display, 1366 x 768 resolution, 200-nit brightness; 2GB RAM; 16GB SSD; SD-card slot; Webcam; USB 2.0 and 3.0 ports (one each); WiFi A/N; Bluetooth 3.0 compatible (dongle required); HDMI port; Chrome OS 23. Weighs 2.5 pounds (1.1 kg) and is 0.8 inches thick.
$449 Chromebook: 1.3GHz Intel Celeron 867 dual-core processor (x86); 12.1-inch matte display, 1280 x 800 resolution, 300-nit brightness; 4GB SDRAM; 16GB SSD; Intel HD graphics; webcam; two USB ports; Bluetooth 3.0 compatible (dongle required); DisplayPort; WiFi A/N; Gigabit Ethernet; 4-in-1 media card slot; and Chrome OS 21.
Yesterday, BetaNews reader Bobby Frank asked: "Should I swap out the two Samsung 550's i just bought last week for my teenagers for this new model and save myself a total of $500? Will this new model perform as well? Btw, is an ARM processor better than the one x86 in my kids' current Samsung 550?"
I answered:
Performance is absolutely slower on the $249 Chromebook. The Q is what's good enough for the money. I really like the keyboard and overall ergonomics better of the cheaper model. At the request of someone on Google+, I did quick Peacekeeper benchmarks yesterday from my live account (extensions loaded) rather than guest account: 971 for $249 Chromebook, 1848 for the 550. The newer one has Chrome OS 23, but the older is (supposedly) up to date at Chrome 21.

Bottom line: I find video to disappoint on the cheaper model compared to the older one. If the teens do Netflix and YouTube, this might not be best choice. Otherwise, the higher screen resolution, better keyboard and coolness (no fan needed with ARM) make up for what performance what your teens will loose from the 550.
I will rerun the same benchmarks from guest mode for my first-impressions review. Meanwhile there is another value proposition regarding both Chromebooks. The cheaper one comes with 100GB Google Drive storage -- two years, for free.
Ten Things to Think About
Yesterday, I posted some, quick initial reaction that might help you deciding whether or not to buy. I add to them here.
1. The screen is 200-nits, which is a little too dim for my tastes.
2. Display temperature is different from the Series 5 550 Chromebook. Blues are bluer. I like it overall.
3. Colors really pop. This is one of the best matte screens I've seen, surprising in the price class.
4. In brief YouTube tests, full-screen 720p video is smooth but not silky. There are no apparent dropped frames, but they're there. Playback doesn't so much stutter but stagger. This is a step back to Samsung's original Chromebook, which I found to be disappointing.
5. Performance definitely lags compared to the 550. It's not as snappy -- web pages take a little longer to load. Most people might be satisfied enough. It's not bad by any means, just not as good.
6. Google specs say Bluetooth 3.0 compatible, which is true of the 550 -- if you add a dongle.
7. Volume and overall audio fidelity is superior streaming Google Music than the 550. But that could be different Chrome OS version (23 vs 21). The 550 audio has improved over several OS releases.
8. Like MacBook Air, this is a couch or carry-anywhere laptop. Actually, the new Chromebook is remarkably comfortable in the lap, and the keyboard just totally rocks.
9. I'm going to be really disappointed if the performance misses, because I like the form factor, screen resolution, keyboard and Chrome OS version better than the 550.
10. There's much to like for the price. I think $249 is more than reasonable for what you get.
Something Else
Everyone considering the $249 Chromebook should ask what value matters for the performnance? The portable isn't meant to be the computer that does everything, just can-do what lots of people need most.
BetaNews reader danman1111 gets it: "$249 is the right price! I recently commented that a $500 Chromebook couldn't compete with a $500 tablet. But a $250 Chromebook, perfect. This will really be a challenge to MS, since a Chromebook will do most of what a PC will do for half the price. Imagine buying a Chromebook for the price of a windows license. Sure it will take from OSX too, but I imagine that MS will be hurt much more and MS won't have an answer for this".
Well, lots of people -- including trade analysts making big predictions, spoke similarly about netbooks. Where are they today? Looks like they're Chromebooks.
Yesterday on Google+, Shankar Uprety asked: "Just curious how well flash works with this new ARM processor?"
I responded: "That's easy enough answer. Many Chrome apps are Flash based. So the whole paradigm would fail without it. I often use iPiccy Photo Editor to process images. The Flash-based service runs just fine. Startup is a tad slower than the 550 Chromebook but still faster than launching most software apps on a PC".
Flash is good enough, even for modest gaming. But $249 Chromebook is no scream machine (well unless you buy it expecting that and scream in frustration). There is lots of value somewhere, which I'll go through in my first-impressions review.
So there remains the question. Will you buy $249 Chromebook? Please take the poll above and explain why or why not in comments below.