Microsoft announces Xbox SmartGlass, cheaper Xbox 360 console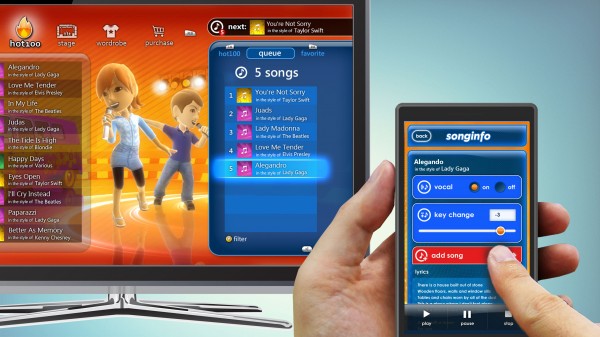 Microsoft CEO Steve Ballmer wants 2012 to be "the most epic year" for the company determined to make a splash in October with the launch of Windows 8, Surface, and Windows Phone 8 all within a few days of one another.
To complete the package, Microsoft has announced a major update for the Xbox dashboard, the launch of Xbox SmartGlass, and a cheaper Xbox 360 console.
Part of the "Entertainment For All Plan," the 250 GB Xbox 360 will retail for $99 when the user signs up for two years of Xbox LIVE, while the Kinect combo will retail for an extra $50 more.
Beginning today, Microsoft will deploy a new update for the Xbox 360 that will bring Internet Explorer, a new music service, easier-to-find entertainment content using Bing voice search and Kinect. Then on top of all this, Microsoft also launched SmartGlass which touts an "amazing" multi-screen experience that will let users connect multiple devices for a broader multi-screen experience. Nintendo is attempting a similar style of multi-screen content consumption and gameplay with Wii U.
Xbox SmartGlass is a free app that connects devices such as tablets and smartphones to the Xbox Entertainment ecosystem. It works with Android, iOS and Windows Phone 8 devices, as well as Windows 8 and RT tablets and PCs. The Xbox 360 can be remotely controlled to pause, resume, rewind or advance content using the touchscreen interface from the device.
Xbox Video allows users to continue watching content on different devices. For example, a movie begun on a Windows 8 tablet can then be resumed on a plasma TV, or it can display the names of the cast and crew of a film as well as discover related files. Similar to this, Xbox Music lets users control the TV using their connected devices, and discover related artists and tracks, read biographies as well as other features. Xbox Sports delivers real-time stats, player bios, news and more sports data on the second screen.
On the Internet access front, a smartphone or tablet can be used to pan, pinch or zoom web pages, as well as input text using the keyboard from the controlling device. Browser sessions can be transferred between devices.
An essential trait for any Xbox-related technology is gaming, and Xbox Games uses a phone or tablet as a second screen to check progress and achievements, or act as a remote control.
Though SmartGlass-enhanced content will be limited at first, Microsoft says it's working on providing new experiences and updating old ones to take advantage of the bonus screen real estate.