Nokia announces Lumia 510, the little guy of the family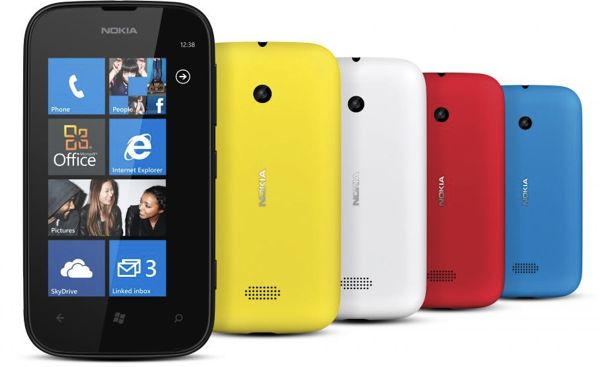 Ahead of the public unveiling of the new Windows Phone 8 mobile operating system, Nokia has unleashed the Lumia 510. It's the Finnish company's entry-level smartphone, which surprisingly runs Windows Phone 7.5 Mango, and is priced to take on less expensive devices, a decidedly different market from its bigger brother the Lumia 920.
With a suggested retail price of $199 (before any tax or operator subsidy) the Nokia Lumia 510 is packed with a 4-inch TFT display with an 800 x 480 resolution, a Qualcomm Snapdragon S1 processor with 256MB of RAM, a 5 megapixel auto-focus back-facing camera with VGA video recording, 4 GB of internal storage. As far as connectivity goes, it comes with Wi-Fi 802.11 b/g/n, Bluetooth 2.1, A-GPS, and HSDPA/WCDMA cellular radios. For the 1300mAh removable battery Nokia quotes 38h of music playback, 8.4h of 3G talk time and 6.2h of talk time using 2G networks.
Like with any Nokia Windows Phone-based device, the Lumia 510 comes with the usual array of apps such as Nokia Drive, Maps and Transport which should add some value to an otherwise run-of-the-mill device.
The Nokia Lumia 510 is priced to take on cheaper Android smartphones and similarly priced devices running Bada OS which dominate the market at the $200 price point. The Finnish company plans to limit the availability of the Windows Phone 7.5 Mango-based device to Asia (including China and India) and South America where it will be available starting in November.