Meet Nokia Lumia 920 Windows Phone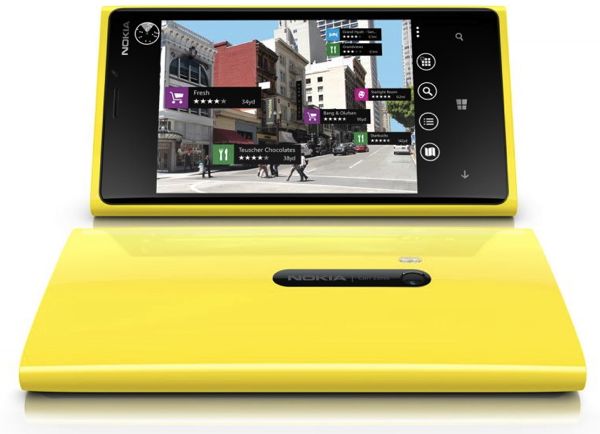 Finnish mobile phone maker Nokia on Wednesday morning announced the latest smartphone in the Lumia family, the Nokia Lumia 920, which is the company's flagship Windows Phone 8 device. The device bears a strong physical resemblance to the previous Lumia flagship devices, but this time around, Nokia has innovated in design rather than simply overload with more powerful specs, and it showed off its innovations today by unveiling some exclusive new apps and capabilities.
The Lumia 920 has a 4.5" (1280 x 768) WXGA display, a 1.5 GHz dual-core Qualcomm Snapdragon S4 processor with 1GB of RAM, 32 GB of storage and an 8.7 Megapixel rear-facing camera/1.2 Megapixel forward facing camera combo, the internal specs are good, but not insane top-of-the-market specs like those provided by Android smartphone makers.
Instead of tantalizing with specs, Nokia highlighted the things we will be able to do with the Lumia 920: the picture-taking and video capturing capabilities with the Pureview camera, the location-based capabilities including the new Nokia City Lens augmented reality location search app, and its wireless charging capabilities.
One of the big improvements of Nokia's camera element in the Nokia Lumia 920 is its low light image capture functionality. Nokia's Kevin Shields said the company did a "Finnish Judo move" and put image stabilizers around the entire image sensor, which allows the aperture to stay open for slightly longer, to allow approximately five to ten times more light to be collected. Knowing that the image capture capabilities of the other Lumia devices are very high quality, it's no surprise Nokia has chosen to highlight and advance this "floating lens" feature.
Nokia Maps, Nokia Drive and Nokia Transport are all extremely strong offerings for the Windows Phone platform, and Nokia's mapping technology also powers several third party solutions. The Nokia City Lens augmented reality search application ties the high quality camera of the Lumia 920 into Nokia's mapping databases and lets users point their camera at places or items to conduct both location-based and general searches.
Though it's not a brand new idea, Nokia has fully taken on wireless charging with the Lumia 920 using Qi wireless charging interoperability standard, and debuted the capability as well as a handful of accessories that utilize it.
"Consumers want this," Current Analysis consumer electronics researcher Avi Greengart tweeted during Nokia's press conference on Wednesday. "Palm had great attach rates for the TouchStone with the Pre."
What's especially exciting is that the wireless charging capability isn't just a flagship offering. Nokia also debuted the Lumia 820 mid-tier phone on Wednesday, which doesn't have the floating lens technology of the 920, but does feature different colored outer shells which carry the wireless charging capability inside them.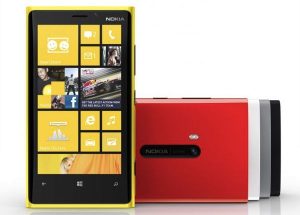 Additionally, Nokia announced its touchscreens actually use a new ClearPad Current 3 capacitive sensing interface from Synaptics Inc. that allows them to be more sensitive than other touchscreens. We don't know how true this claim is, but Nokia's senior vice president of Smart Devices Kevin Shields showed the 920 had both ten-finger multitouch, and that it could even be used with less-conductive items like gloved hands or fingernails.
"With Synaptics' continuous innovation on touch, we are able to pioneer new technologies that improve the smartphone user experience," Shields said in a statement on Wednesday. "Nokia has been a leader in display technology, and we are setting a new standard with Super Sensitive Touch technology on the Nokia Lumia 920 and Nokia Lumia 820."
Pricing and availability for these devices was not announced on Wednesday, but Nokia CEO Steven Elop said the first launch markets would come in the fourth quarter of 2012.