Eight out of 10 won't buy iPad mini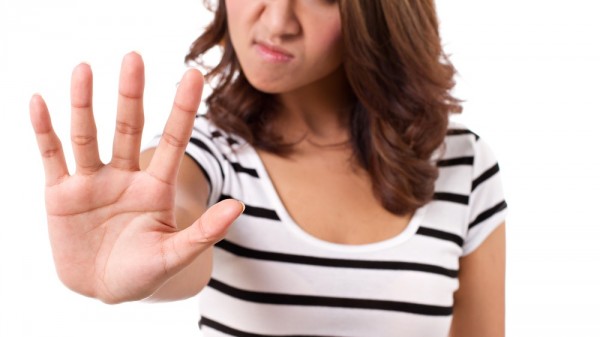 Early results from BetaNews poll "Will you buy iPad mini?" are in, and they are grim. Nearly 80 percent of respondents say they won't by purchase the device. But it's the hidden story behind the numbers that reveals more. In February, I asked" "Would you buy 8-inch iPad?" More than 50 percent responded "Yes". Nine months later, the size is ever-so-slightly less (7.9 inches) but the price is considerably more ($329 to $659) than what many people expected. What a difference that bit of information makes.
Apple started taking pre-orders today, and iPad mini goes on sale November 2. If white is your color of choice, they're already back-ordered, with shipping stated as "2 weeks". But black is available in all three capacities -- 16GB, 32GB and 64GB. That's for the WiFi models. Apple plans to offer cellular radio minis in mid-November. The sell-out is no sign of demand, since Apple might simply have produced more of one color than the other. That the tablet didn't immediately sell out says much about interest that quite possibly -- I'll say likely -- resonates with our poll.
None of these buying polls are scientific. For one, in the case of tech sites like BetaNews, they're targeted at a specific audience. Secondly, the respondents aren't qualified. While they can answer just once, we don't know who they are. Finally, what people say they will do often isn't what they do. Keeping all those things in mind -- and that the current poll has as I write just 620 responses compare to 3,625 for the other, let's compare results.
To the older poll, 55.78 percent said they would buy the smaller iPad, compared to 78.39 percent responding "No" to the newer one. Ten percent of respondents are "pre-ordering" iPad mini, while another 7.74 percent plan to purchase within three months. Now compare the results to "Will you buy new iPad?" -- that's third-gen model that went on sale in March. There, 30.81 percent pre-ordered, with another 15.47 percent planning to purchase within three months. In the first mini poll and one for new iPad, the "no" responses fell within acceptable statistical sameness range -- 44.2 percent and 46.86 percent. iPad mini's real reception is much cooler.
When I conducted the February survey, Amazon Kindle Fire sold for $199, starting two months earlier, but few other tablets went so low. But much changed after Google started selling Nexus 7 in mid-July. These very good tablets helped reset pricing expectations. Kindle Fire, Nexus 7 and Barnes & Noble Nook all offer very good experiences. Amazon's tablet is backed by curated apps and content that rivals Apple's platform. Nexus 7 has the best hardware features for the price -- and that "pure Google", Android-always-up-to-date experience.
Apple's challenge: Convincing buyers that nearly one-inch larger display and the ecosystem around it is worth spending, minimum, and extra $130. That for a device with lower screen resolution compared to, say, Nexus 7. That said, the cameras are better than anything else in the size class, which is a selling point not to be ignored.
Even before Apple announced pricing, the aforementioned market shift impacted interest. According to an August TechBargains.com survey of 1,332 shoppers, 50 percent wouldn't buy iPad mini. By contrast, 45 percent would purchase iPhone 5. At the time, both products were mere rumors.
I'm not exactly surprised by your reaction in comment. Reader annotate: "I could have a Kindle Fire 8.9 HD for less $. Why would I buy a mini iPad with less specs? Not no but hell no. The iPad name don't sell things on this end". That model sells for $299 with 1920 by 1200 resolution, compared to 1024 by 768 on the mini and iPad 2.
The screen resolution puts off Aaron: "That is quite last century ;) I already have an iPad, definitely not touching iPad mini". Meanwhile, bruno70 says that "$329 is outrageous for such a last-gen and crippled device. No thanks".
I've re-embedded the poll so we can increase the sample. But barring a fanboy raid, I don't expect huge changes.
a Photo Credit:  9nong/Shutterstock