Will you buy iPad mini?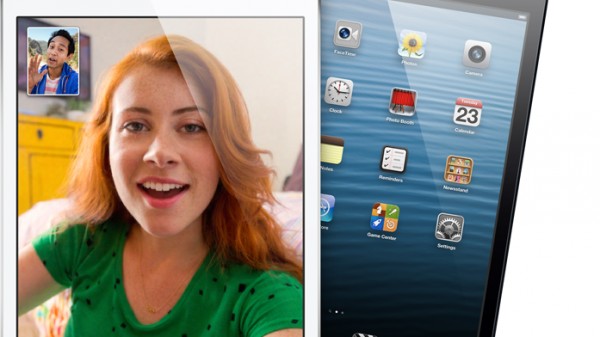 For those of you skydiving from the edge of space or returning from a week in some Fringe alternate universe, today Apple announced iPad mini -- so far the autumn's worst kept secret. Rumormongers got right the event and sales dates, product name and screen size but flubbed the price; sorry it's not $249 or $299, Bub. That's in another alternate reality. But do dream.
I just have to ask, again: Will you buy iPad mini? I look forward to the impact facts will have on your answers. In February I asked: "Apple is rumored to be developing a smaller tablet. Would you buy an 8-inch iPad?" About 56 percent of the 3,624 respondents answered "Yes". That's a high number. But much has changed since, with Google Nexus 7 joining Kindle Fire at $199, Amazon offering 8.9-inch tablets and Apple choosing to price higher than many people hoped. So I ask the question again, offering new poll and your chance to comment.
Apple's 7.9-inch tablet starts at $329, which unfortunately is right about what I expected. Following Amazon and Google to $199 or $249 just isn't Apple's style. But how odd that Kindle Fire HD 8.9" is in many ways superior at $299. Take screen resolution, for example: Amazon serves up 1920 by 1200 to the fruit-logo tablet's 1024 by 768. Both companies offer similar curated, end-to-end digital content platforms -- music, movies and more.
Pre-orders start October 26, and WiFi models go on sale November 2. Apple will eventually offer six iPad minis -- three with LTE radios, which will be available about two weeks later. Price range is surprising -- $329 to $659. In the United States, cellular models will be available from AT&T, Sprint and Verizon in either black or white.
How Does iPad mini Compare?
iPad mini is the most expensive tablet in its size class and easily exceeds models with larger screen. For example, Samsung Galaxy Tab 2 7-inch is $199 and 10 inch $349 -- from Amazon, and that's $50 for either off the list price; both have 16GB storage and WiFi, like entry iPad mini. If you're looking to spend a premium price on a 7.x-inch tablet, Apple will take your money to the bank. What I hope to learn from the poll is how many of you see value in paying more.
Let's size up against the competition:
iPad mini: 7.9-inch back-lit IPS display (1024 x 768 resolution, 163 pixels per inch); A5 dual-core processor; 1GB RAM; 16GB, 32GB or 64GB storage; 5-megapixel rear-facing and 1.2MP front-facing cameras; Bluetooth; WiFi A/N; HSPA+/LTE (on three models); accelerometer; GPS; gyroscope; microphone; battery unknown; and iOS 6. Dimensions: 200 x 134.7 x .28mm and 308 grams.
iPad mini 16GB WiFi: $329
iPad mini 32GB WiFi: $429
iPad mini 16GB WiFi/LTE: $459
iPad mini 64GB WiFi: $529
iPad mini 32GB WiFi/LTE: $559
iPad mini 64GB WiFi/LTE: $659
Nexus 7: 7-inch back-lit IPS display (1280 x 800 resolution, 216 ppi); 1.3GHz Nvidia Tegra 3 quad-core processor; 1GB RAM; 8GB or 16GB storage; 1.2MP front-facing camera; Bluetooth; WiFi A/N; accelerometer; GPS; gyroscope; magnetometer; microphone; near field communications; 4325 mAh battery; and Android 4.1. Dimensions: 198.5 x 120 x 10.45mm and 340 grams.
Nexus 7 8GB WiFi: $199
Nexus 7 16GB: $249
Kindle Fire HD: 7-inch LCD IPS display (1280 x 800 resolution, 216 ppi); 1.2GHz OMAP4460 dual-core processor; 1GB RAM; 16GB or 32GB storage; front-facing camera; Bluetooth; WiFi A/N; accelerometer; gyroscope; microphone; 4400 mAh battery; and Android 4; Dimensions: 193 x 137 x 10.3mm and 395 grams.
Kindle Fire HD 16GB: $199
Kindle Fire HD 32GB: $249
Amazon offers the non-HD Kindle Fire for $159. There are also two 8.9-inch models, in 16GB and 32GB configurations, and the aforementioned higher resolution display (1920 by 1200):
Kindle Fire HD 8.9" 16GB: $299
Kindle Fire HD 8.9" 32GB: $369
Kindle Fire HD 8.9" 4G LTE 16GB: $499
Kindle Fire HD 8.9" 4G LTE 32GB: $599
Early Reaction
The comparisons speak for themselves. Something else: About a year ago, I asked BetaNews readers: "What price would be low enough for you to buy a media tablet?" Among the 2,929 respondents so far, 82.21 percent responded $299 or below, with 26.66 percent saying $199 and 51.38 percent $199 or less. Based on the poll, and your responses, Apple has overpriced iPad mini for the mass-market.
1DaveN comments: "IMO the only market for this is the tiny percentage of people who want a real iPad, can't afford one, but can somehow scrape together the bucks for this mini. And if price is the trigger, why not opt for something of similar size but half the price?"
BetaNews reader skruis responds: "Agreed. If people were too cost conscious to buy the larger device and instead opted for a smaller 7-inch device then even with the lower price of the mini, it's still not a guaranteed sale as the non-Apple devices are still cheaper. They'll sell but I don't see them dominating the 7-inch market".
I also asked for reaction on Google+, and, whoa, did it come. Saeed W says iPad mini is "way too high for a 2nd screen device". Greg Vlahakis agrees: "$355 with tax is too much for most people..they could have been more competitive".
"At its price point the Mini is a joke", Kevin Gault says. "Really Apple? A lower screen resolution compared to the Nexus 7, same battery life and an ancient UI. Way to go for more failure Apple".
My analysis resonates with James Prudente's sentiments. "It seems clear that the price and build materials are designed to maintain their high margins", he says. "But at this price point it will seriously cannibalize full size iPad sales, which will negatively impact their revenues".
"There's no doubt that there will be people who buy the mini irrespective of the price", Ramesh Prabhu observes. "Apple had this opportunity to send the rest of the small tablet manufacturers to the edge of the cliff, but blew it by pricing it at $329 + tax".
The Google+ crowd isn't exactly hot on iPad mini; it is Android territory, after all. What about you? Will you buy iPad mini? Please take the poll above and give reasons in comments -- and, please, say whether you own other Apple devices and which ones.