Speeding jet fighter maintains 19Mbps LTE connection in Ericsson test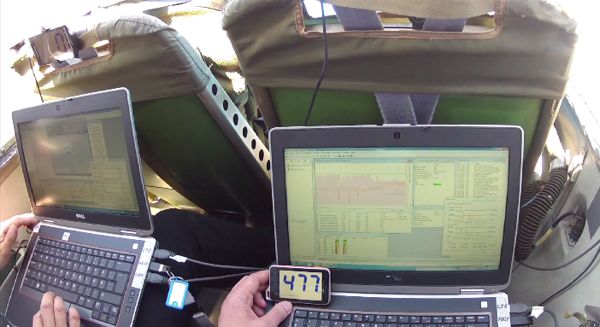 We consumers may still have to rely on mind-bendingly slow in-flight internet connections when we travel, but Swedish wireless communications infrastructure company Ericsson has successfully tested LTE tower connections in a jet traveling 700kph.
Using a low-flying Saab SK60 training jet, Ericsson engineers tested how the Doppler effect would interfere with a standard LTE connection moving at an extremely high rate of speed. While flying at over 600km/h between Linköping and Västervik Sweden, Ericsson's equipment managed a seamless handover from one radio base station to the next while streaming video. The video stream was reportedly uninterrupted.
"We are very pleased with the results from this test," says Per Narvinger, Head of Product Line LTE at Ericsson in a statement on Tuesday. "Ericsson's standard radio and core network products were used in the network that was in commercial service and there were no problems to connect from the aircraft."
The company has further tests at higher speeds already scheduled.