Hey, we know how you feel: Softbank gives half a million dollars in Hurricane Sandy relief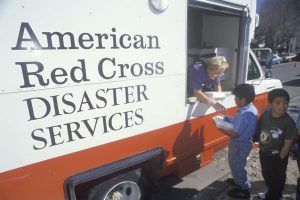 Japan's third-largest wireless carrier Softbank announced on Friday that it is donating $500,000 to the American Red Cross Disaster Relief Fund to support the relief efforts in East Coast areas seriously affected by Hurricane Sandy.
"Our thoughts are with the millions of people in the Northeastern United States who have been impacted by Hurricane Sandy," said Softbank Chairman and CEO Masayoshi Son in a statement on Friday. "With homes destroyed and families displaced, we hope that our donation can lend some needed assistance to those in the U.S. as they rebuild and recover."
The gesture appears to be one of the rare examples of empathy by a multinational corporation.
Sure, Softbank is positioning itself to acquire a majority stake of U.S. wireless carrier Sprint, but the Tohoku (Great East Japan) Earthquake and tsunami last year had a massive impact on Japan, and Softbank, itself affected by that disaster, has pledged continuing financial support to Japan until March 2014. The company has directly felt the impact of flooding on its own communications infrastructure.
Through a donation-matching program called Charity White, Softbank Mobile and 170,000 of its customers have donated a total of 17 million yen to the Central Community Chest of Japan and Ashinaga.
Photo Credit: Spirit of America/Shutterstock