Best Windows 8 apps this week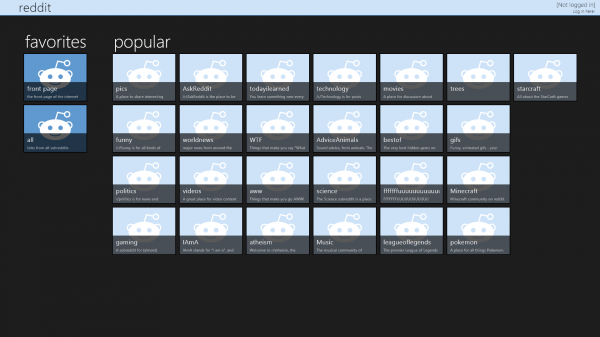 First in a series. Welcome to this new series here on BetaNews where I'll take a weekly look at some of the exciting new apps released for Windows 8. The overview does not include games and will be limited to around 10 apps per week to keep things manageable.
Microsoft launched Windows 8 on October 26, introducing the new Modern UI. To get supporting apps, you need go no further than the built-in Windows Store, which also is the only place you can get them. To start off the series, here are 10 apps that were recently published to the Windows Store.
Reddit is one of the most popular community sites on the Internet, covering news and discussion on nearly every topic imaginable (and beyond). Reddit To Go! lets you browse social network in full screen on Windows 8. You can log in to your Reddit account to make use of community features such as voting, commenting or submitting links, or simply browse the contents of the site as an anonymous user.
A selection of popular destinations, including Reddit's front page stories and various subreddits display on the start page of the application. A click opens the list of hot items that you can click on to load the linked content and the actual discussion that is taking place on Reddit at the same time.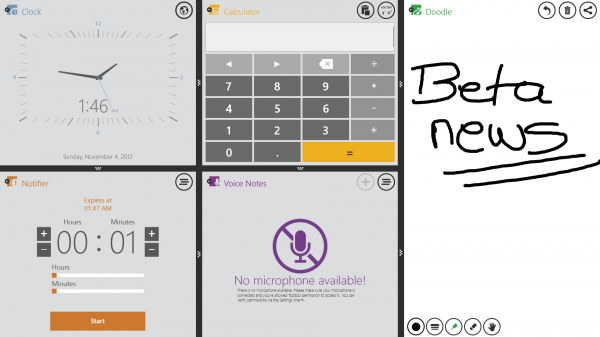 Toolbox makes available a set of programs like a clock, calculator, converter or notifier that you can work with at the same time. The application can display up to six tools on the same screen so that you can interact with all of them at the same time.
It ships with a selection of pre-configured tool sets like business meeting, which displays a clock, notifier, calculator, voice recorder and doodle tool on the screen at the same time.
You can save toolset profiles to open them with a single click in future sessions.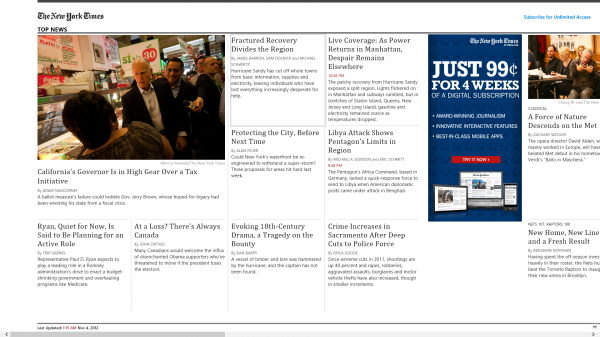 The top news item the app provides are free for all users. Subscribers get access to a variety of other sections that are not available for free users.
The app mostly appeals to existing subscribers of the New York Times as it is fairly limited for free users. The application is missing a search option.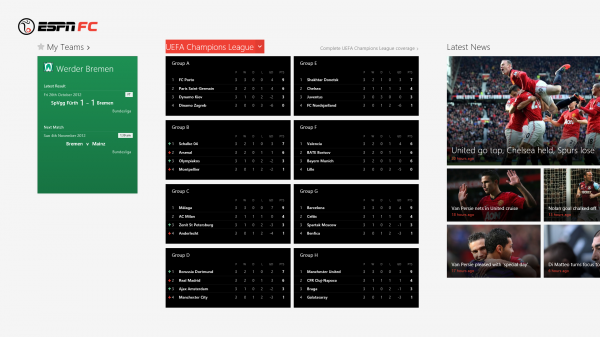 ESPN FC is all about the most popular sport in the world: football (that is soccer if you are from the United States). You can use it to follow international leagues like the UEFA Champions League or Europa League, and national leagues and cups including Barclays Premier League, FA CUP, Serie A, Bundesliga, LA Liga and dozens of other leagues and cups.
Information includes latest fixtures, tables, options to access complete coverage for a selected league that includes match reports, player and team news, and an option to follow your favorite teams on the front page.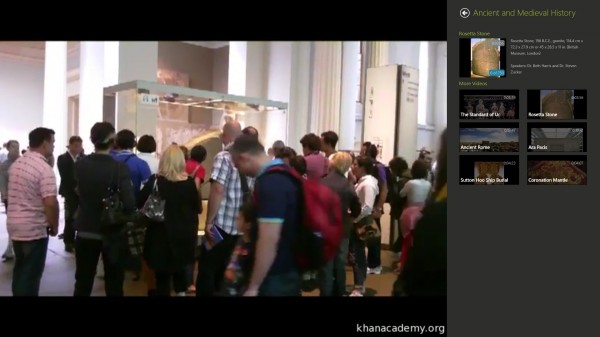 All Khan Academy educational videos are available in the app. Just select an area that you are interested in, e.g. Math, Humanities or Science, to get started. You are then taken to a list of available classes that you can take. Each class is divided into a number of sessions that you can either download to your local PC or start watching right away.
The download option is excellent if you want the courses and lessons to be available to you when you do not have Internet connection at all, a bad reception, or are in an area where you pay by the bandwidth that you use.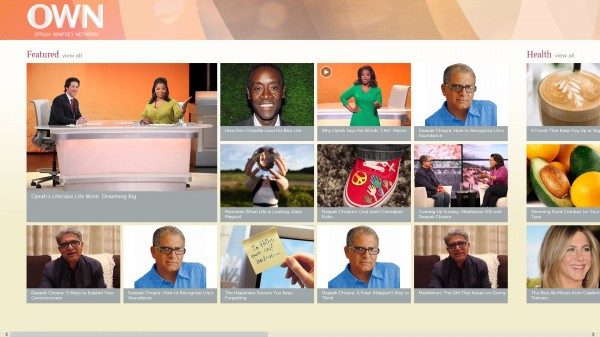 This application covers the latest Ophra Winfrey Network news, stories and articles. It is updated every day with fresh contents, including exclusive videos, sneak peeks and highlgihts from OWN and the show.
The app itself displays a list of featured items first and then items based on topics such as food, health, relationships and spirit.
Some articles offer only a teaser description and a link that is pointing to Oprah's website where it can be accessed free of charge.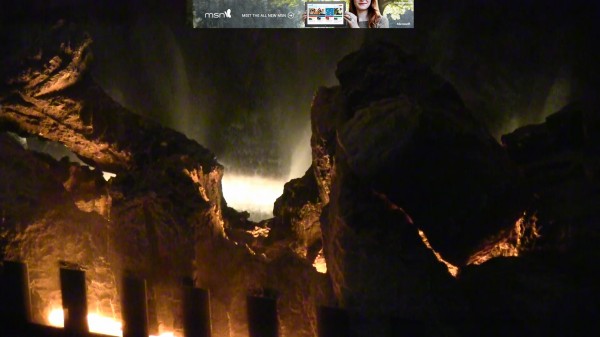 If you like relaxing sounds Serenity is for you. It features eight different sound settings including gentle waves, nightcap by the fireplace or white noise that you can play for as long as you like.
The app switches to a fullscreen, looping video that visualizes the sound. If you select gentle waves for instance, you are taken to a beach setting.
The advertisement on the other hand that is displayed at the top breaks that atmosphere somewhat. The sound plays even if you switch to the desktop or another application though.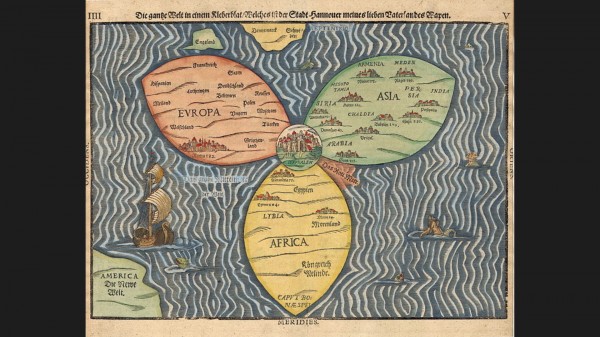 You can use this app as a digital photo frame that is automatically displayx photos of the My Pictures folder in full screen on the device it is running on.
There is unfortunately no option to change the folder it uses to display the photos on the screen, or the time each image stays there.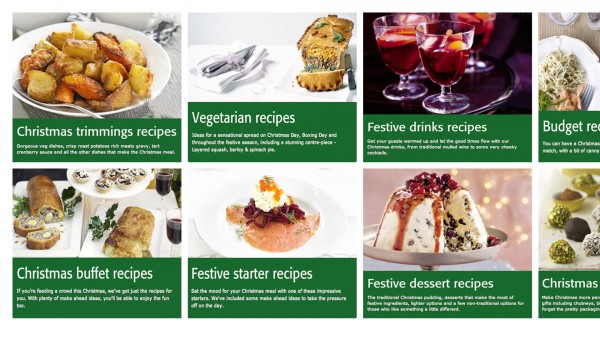 A Christmas recipe application featuring festive dessert recipes, Christmas trimmings recipes, budget recipes, turkey recipes and drinks among others.
A click displays a list of available recipes that you need to click on to see a photo of the final product, the ingredients, preparation time and difficulty, per serving information and of course the recipe itself.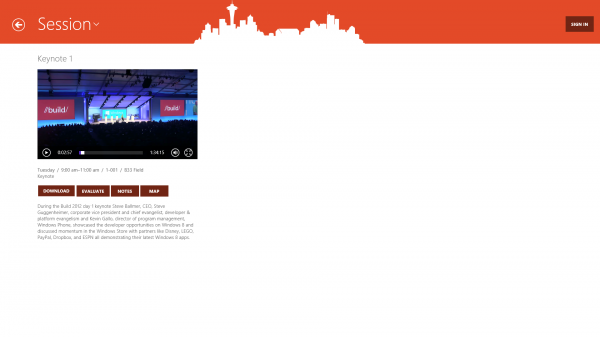 This application lists all sessions of the BUILD 2012 conference. It allows you to browse the full agenda and session list, and view or download videos of sessions.
Sessions can be streamed or downloaded as high or medium quality videos for offline watching or sharing.