HP buys "Platinum" status in the Linux Foundation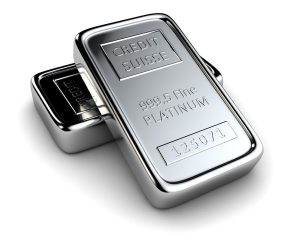 HP has made numerous outreach attempts to the open source community, even going so far as to donate webOS not long after they purchased Palm for $3.3 billion. Now, the company has donated a whopping $500,000 USD to the Linux Foundation in order to become a Platinum member, joining several other large corporations like Samsung, NEC, Oracle and Intel. The Foundation is a nonprofit organization that dedicates itself to spreading the Linux family.
While Linux never quite became the popular desktop alternative that many hoped it would, it does power the vast majority of the servers that run the Internet. Even desktop operating systems like Ubuntu have become much more user friendly, and many flavors of the OS are capable of running on less powerful machines than those needed to run Windows and OSX. Hewlett Packard has long built servers for Linux-based systems, and even their printers, which can be found in many homes and businesses, run on the platform. The company has been a lesser-tier member of the Foundation for some time.
With this investment, HP gets a seat on the board, allowing them to be "directly involved in advancing Linux-based initiatives, workgroups, Labs, events, and more that support its business goals".
In the meantime, Linux Foundation executive director Jim Zemlin was quoted as saying, "With one of the richest and most recognized stories in technology, HP has a history of innovation and market success. Because of this history and innate knowledge of software development, HP understands that Linux and collaborative development can benefit its business across its product portfolio. We're looking forward to the work we can accomplish with HP." HP's own web site states that "With proven abilities to transform business operations, Linux operates side by side with HP-UX and Microsoft Windows in complex heterogeneous environments".
HP has many reasons to spend this money as an investment in their future. In addition to the previously mentioned server and printer business which brings a tremendous amount of revenue to the company, this will also help the company's webOS and cloud initiatives as well. The cloud may be the biggest reason that HP made this investment, given the years of attention that it has been paid by infrastructure and software vendors.
Photo: StockThing/Shutterstock