How much free space does Microsoft Surface RT actually have?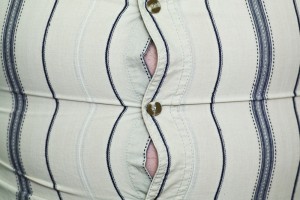 As my colleague Tim Conneally recently reported, Microsoft Surface with Windows RT does not allow users to take advantage of the total amount of advertised storage. On Reddit Ricardo Lopez, Test Manager for Surface RT, announced that customers can still take advantage of more than 20GB of free space, but the Redmond, Wash.-based corporation begs to differ.
Microsoft added a "Surface disk space FAQ" on its website in order to officially shed some light as to the amount of free internal storage that is left after the operating system and apps take their cut. As it turns out after all the math is done, there are dramatic changes. The 32GB Surface with Windows RT only has 16GB of free storage, while the 64GB version allows users to take advantage of 46GB, 30GB more than its less expensive brother.
The major storage hog appears to be Windows RT, Microsoft Office and built-in apps, that combined are reported to use 8GB of storage. The Windows recovery tools need a further 5GB of space. Basically both use 13GB of internal storage space, which is far from insignificant at least for the entry-level Surface model.
Simply put Microsoft didn't release a less expensive model with 16GB of storage because it would basically leave too little for the user to take advantage of. But how do other tablets fare?
By comparison Apple's iPad is reported to use only 2GB of storage space for preinstalled software. The Google Nexus 7 in 16GB trim leaves 13.24GB of storage at the user's disposal after preinstalled software takes its share, similar to the former.
If the 32GB Microsoft Surface with Windows RT model appeals to you, and you wish to store movies, music or large applications you might also want to consider buying a microSD card or get the 64GB version. There is a reason why Microsoft did not release a 16GB Surface with Windows RT.
Photo Credit: Kristina Stasiuliene/Shutterstock