LopeEdit Lite is an excellent Notepad replacement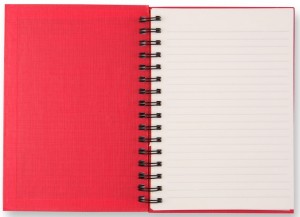 Go searching online for a text editor with a little more power than Notepad and you'll quickly come across a host of programmer-oriented tools. And if you're not a developer then all the talk of "code templates" and "syntax highlighting" may persuade you that these will be overkill, irrelevant to your needs, and so leave you to carry on your search elsewhere.
In reality, though, programmer's editors don't necessarily have to be such specialist tools. LopeEdit Lite, for instance, is an excellent Notepad replacement which isn't just for developers: anyone could benefit from its many and varied abilities.
The program is portable, for instance, so easy to run from anywhere. It comes with a built-in file browser, allowing you to locate and open the files you need. And a versatile tabbed interface means you're able to open multiple documents simultaneously in several tab groups. (That is, if one line of tabs isn't enough, you can open more in a couple of clicks.)
Then there's a neat Find and Replace tool, for instance. As well as providing regular expression support, this can send the results of your search to a separate pane, which means there's no need to scroll all the way through a lengthy document to find all your hits: they're all neatly presented in a single list.
LopeEdit Lite can also bookmark individual lines within a document, allowing you to jump back to them in a couple of clicks. While the Favourites menu provides quick access to documents you regularly edit.
And a host of extras includes detailed statistics on the current document (lines, words, characters, and more), and a File > Send To menu option which sends your latest project via email to whoever you want.
Of course there are plenty of features which won't interest non-developers, like the syntax highlighting (there's C/C++, Java, JavaScript, Visual Basic, VBScript, XML, HTML, ASP, JSP, SQL, Cobol, C#, CSS (Cascading Style Sheets), Pascal, Perl and PHP support), and built-in ASCII table.
And because of this, the interface will initially look a little more intimidating, as there are many more menu and toolbar options than you actually need.
If you're an experienced PC user, though, this doesn't have to be much of an issue. LopeEdit Lite is highly configurable, so you can just create new toolbars with only the features you'll actually use. And once you've done, what you'll be left with is a powerful yet straightforward text editor which could be useful to almost everyone – and not just programmers.
Photo Credit: Kongsak/Shutterstock