DARPA adopts Android-based battlefield helmet cameras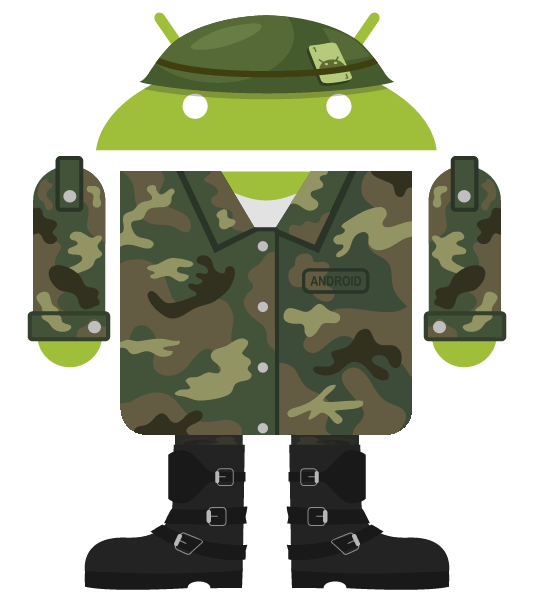 DARPA, or the Defense Advanced Research Projects Agency as it is technically known, has a history of turning seemingly crazy ideas into reality. Now this branch of the Defense Department pursues a new camera/sensor system designed to aid soldiers' vision on the battlefield.
The agency describes it this way: "As missions shift, however, and warfighters are required to work in smaller teams and access more remote locations, it is technology that must adapt if it is to remain useful. Desirable features for many new man-portable systems include small size, light weight, minimal power consumption, low cost, ease of use, multi-functionality and, to the extent possible, network friendliness".
While all of that sounds very cool, how DARPA plans to pull this off is the even more fascinating part of this whole story. Would you believe Android phones and relatively cheap, by military standards anyway, products?
First, DARPA created the "Pixel Network for Dynamic Visualization", or PIXNET. Now it plans to use that network for powering clip-on and helmet-mounted cameras and sensors. Before you wonder "why not just buy GoPro?" let me explain. You see, GoPro, and its brethren on the market, aren't exactly capable of relaying information in real-time. Those devices simply film what's going on. These special cameras will combine "visible, near infrared, and infrared sensors" to alert soldiers to threats around them when they are in the field. Much of the existing technologies to make this happen already exist, but the DOD wants to bring all of these disparate sources together into one multi-band product using their new PIXNET. That's all very cool, but it gets even better.
DARPA plans to use Android phones to satisfy this merging of technologies. The approach will allow the system mounted on each soldier to network and come together as one cohesive unit. According to one report, "Each camera also will be wirelessly linked to an Android smart phone that can serve as an additional platform for multi-band image fusion, relevant data processing and image display, thus reducing the data load and power budget of the camera".
DARPA encourages the development of individual Android apps to help all of this actually work -- certainly not what you would normally see on Google Play. The Defense Depatment even plans to make the entire package in a much more affordable manner than popular convention about government and military spending. The agency proposes building up to 10,000 units per month at a projected cost of $3,000 per unit.
All of this technology sounds very cool and much cheaper to build than you would probably expect. Perhaps that's why many, especially among the geek community, tend to think of DARPA as one of, if not the only, really cool branch of the United States government.