USA's first pay-by-app commuter trains launch in Massachusetts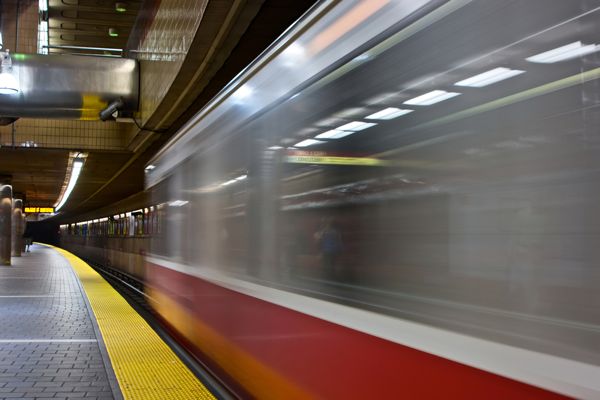 Monday, the Massachusetts Bay Transportation Authority (MBTA) launched what it claims is the first smartphone-based ticketing system for commuter rail in the United States. Riders of four different MBTA commuter lines can buy tickets in the MBTA mTicket app for Android and iOS, and ticket collectors aboard the trains can scan the barcode displayed on the user's screen.
MBTA's claims of being the first in the USA with this technology are a bit overstated. In July, Amtrak launched eTicketing on all of its train lines, which allows users to purchase tickets and have their phone scanned to check in. The difference here is that MBTA's is app-based and includes ticket sales inside the app, which Amtrak doesn't have. Other regional transit systems are testing such things as pay-by NFC, but these are currently only small deployments.
These new systems differ greatly from the token-based, magnetic strip-based, and passive RFID-based ticketing systems which have all proven extremely easy to exploit for free rides.
MBTA says this smartphone ticketing program will pilot on its Lowell, Fitchburg, Haverhill, and Newbury/Rockport lines, and users can purchase single fares or ten-ride tickets via their smartphone. The second phase of the pilot program will begin later this month, and will expand to the Commuter Boat and Worcester, Franklin, Fairmount, Providence, Greenbush, and Old Colony Commuter Rail Lines.
MBTA says less than half of its commuter rail stations have fare vending machines, which forces riders to purchase tickets on the train. Proliferation of this app is intended to speed up fare collection and eliminate the need to install ticket vending machines in 70 different stations.
Photo: Stephen Orsillo/Shutterstock