Microsoft kicks off SharePoint 2012 conference in Sin City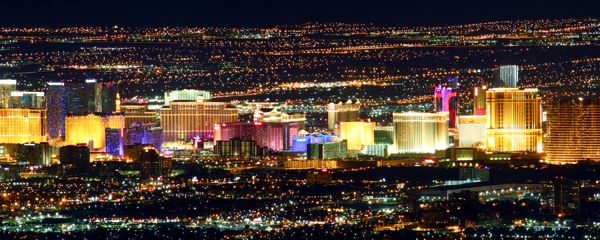 Microsoft has certainly been busy on both the consumer and enterprise sides of its business. Consumers now have access to Windows 8 and Surface tablets, while IT folks are still digesting all of the news from the recent Build Conference. The company, however, continues to press forward and today it kicked off yet another IT-centric show -- this time it's the SharePoint 2012 Conference, which is underway in Las Vegas.
Ironically, despite the "2012" part of the name, the conference actually surrounds SharePoint 2013. Microsoft claims this latest version will add significant improvements to "social, cloud and mobile capabilities". Those are some big claims, so what are we truly looking at here?
First, if you aren't familiar with SharePoint, it allows users to more easily share information. It is widely used among IT professionals and developers. With that way-too-brief explanation out of the way, let's get to what we have learned so far.
Social is perhaps the most significant improvement here, given the nature of today's environment. This is also where the recent purchase of Yammer by Microsoft comes into play, as it's rolled into the improved SharePoint 2013.
"Customers were driving real business results with Yammer, but it wasn't because there was some inherent magic in a newsfeed," Microsoft said in a statement. "It was because they had embraced the idea that open conversations and personal connections could help them with their most important strategic initiatives." Perhaps this will justify the significant cost of the acquisition.
Microsoft backed this up with some statistics: "Of the roughly 600 million information workers in the world, only a few million are actively using social networking tools at work." Microsoft hopes to change that with this update, but despite rolling the service into SharePoint 2013, it also promises to keep the stand-alone Yammer service available. It has even thrown in a significant price cut from $15 per user to only $3.
While social is the big buzzword here, Microsoft has other improvements in store, including a new and simplified user experience, SkyDrive integration, and better task management and search features.
The social and SkyDrive integration should come as little surprise given that "social" and "cloud" are THE buzzwords these days. The conference will run through November 15th, and we can probably expect a bit more information to filter out over the coming days.
For now, you can check out SharePoint 2013 in the latest Office 365 Enterprise Preview.