3 great things we saw at BUILD 2012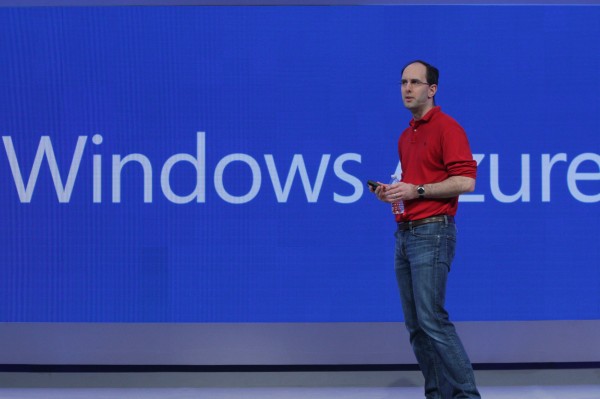 Microsoft's BUILD 2012 conference began October 30th and ran through yesterday, November 2nd. While the event is mainly for developers and IT professionals, there is always some exciting news trickling out that matters to the end-user. This year we saw a lot of news surrounding the company's Azure cloud platform, as well as Windows 8 and Windows Phone 8. Microsoft even held a "Hackathon" with prizes for developers present at the show.
In all, this was one of the more exciting and busier developer conferences that Microsoft has held in years. Perhaps that was due to the newly designed operating system that breaks the mold set way back with Windows 95 and the new ethos that everything should be capable of moving to the cloud.  So, what did we learn?
1. Hackathon. This was more a game than anything else. It pitted small teams of coders against one another during the course of the conference, with the object being to build the best app during the brief days before judging. There were categories for different app types and a prize of $2,500 for the winner of each.
QBranch won in the Azure category. The hastily built app allows mobile device users to check in at locations and register a spot before they even arrive. The Windows Phone 8 category winner: a social version of Hollywood Squares, dubbed "Social Squares".
Finally, the Windows 8 category price went to "Crowd Sourced Memories". This app allows the user to capture pictures and video at any event and upload it to a central location so that friends and family can check out the content that was shared. Editor: Say, that sounds like Google+ Events.
2. Visual Studio Team Foundation Service released. A beta version (it was actually dubbed "Preview Mode") of this was unveiled last year, but now the service has finally been released to manufacturing. It's a version of Team Foundation Server that is hosted on Windows Azure and is intended to make it easier for developers to get started with the ALM (application lifecycle management) platform. It's cross-platform so it works with Windows, Mac, Linux and even Solaris and supports Visual Studio, Excel, and Project.
3. Azure comes to Windows 8, Windows Phone 8. I mentioned this the other day, so I won't go into great detail here, but Microsoft announced new support for the extension of Windows Azure Mobile Services that will include both Windows Phone 8 and Windows 8. As you read above, this proved big in the "Hackathon" that was held over the course of the event. A Public Preview of Azure Mobile Services has been available for some time now.
Summary
The conference lasted all week and much more news than can be reported in one story. There were many panels and keynote addresses about things such as developing Windows Store apps, new features for HTML5 and CSS, plus an address from Steve Ballmer. You can learn more and even catch some of the videos from Microsoft's BUILD 2012 page.