UpTo social calendar app quietly debuts on Android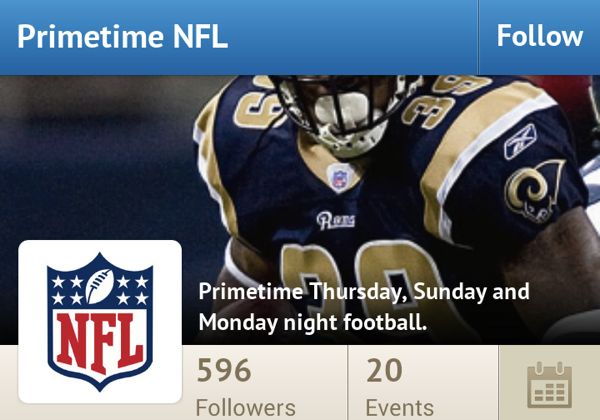 Detroit-based social calendar app startup UpTo quietly launched in Google Play, slipping slightly under the public radar onto the Android Platform.
The application was designed to pull information from user calendars and present it in a way that is useful to shaping plans. That means it begins at the present and looks forward at what's coming up, rather than at what's already happened. It's sort of like Plancast, but less focused on events and more focused on individuals and groups.
When the application launched on iOS in August, the UpTo team described its core mission with a question: "Why is it that we can see our friends' histories on Facebook, and a real-time view of the world's chatter on Twitter, but we can't see what the people we care about the most will be up to an hour from now, a day from now or a week from now? Today's most popular social platforms offer immense social value, but they all have one thing in common – they give users a stream of information that goes backwards in time."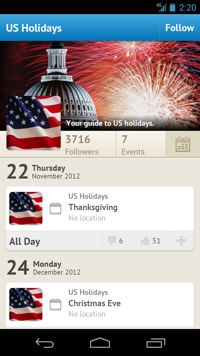 Once you create an UpTo account, you can search through your Facebook or Email Contacts and see if they're users too. If not, you can invite them. Users are also given the option to follow UpTo's house-created event streams such as Westfield, TechCrunch, Quicken Loans, or, as the screenshot shows, more general things such as U.S. Holidays.
Because UpTo is based out of Detroit, it has a greater wealth of information about calendar events in that area. Still, as users join the service, more calendars will flesh everything out.