Dropbox breaks the 100M user mark, users tell stories for 10GB of extra storage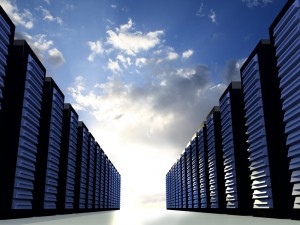 Popular cloud storage service Dropbox has surpassed 100 million users in its five years of activity. To celebrate the event, the company will give 10GB of extra storage to users that post 160-character stories about how they use Dropbox. The company will pick a hundred of its favorite ones to be declared as winners.
Apart from the publicity generated by this promotion, there is another side of the coin. Users that post their stories provide an interesting insight on how cloud storage integrates with different types of lives and professions. Obviously Dropbox is used for sharing files, right? Right. So how are people using it differently?
Among many of the entries, here are some of the interesting identities cloud storage has taken on:
Social content sharing on an international scale ("My daughter lives in China...We share pictures and video of all that's going on in our lives.")
Essential content sharing on an international scale ("...To link doctors in Uganda, Boston, with MIT to reduce infant asphyxia deaths in Africa")
Backup of Doctoral thesis
Record-keeping/Journaling/Personal Therapy ("Since losing my parents I've been keeping a diary, and Dropbox helps me day to day.")
Storing source code
Backing up websites
Sharing notes with classmates that skipped/missed a class
Syncing files across multiple devices (One user said he personally used it for syncing 3 desktops, 4 notebooks, a mobile phone, and a tablet.)
Providing storage for family members
Sharing Emacs Init files
Cloud storage services have one important feature which every user has expressed in one way or another -- flexibility. Because of it users can use the cloud to their tailored needs, be it to share different moments with others or simply to perform a vital backup.
Many of us here at BetaNews rely on multiple consumer cloud-based storage services: As a daily Chromebook user, Joe Wilcox is closely aligned with Google Drive (It is tied directly into the file manager in Chrome OS, after all.) As a cross-platform, multi-device user, Tim Conneally has found himself using Box, Dropbox, Google Drive, Skydrive, "and also Evernote if you want to count that as a cloud storage service." Wayne Williams favors Google Drive for his writing projects, he's moved his Word temp folder to Drive, so if his computer crashes, he can always have a copy of his documents on hand. He also occasionally uses Dropbox and Skydrive.
A 10 GB bump in storage in any of these services might be enough to pull a user closer, but for us, it's a matter of personal preference. How about you?
Photo Credit: Novelo/Shutterstock