App -- the first movie that actually encourages you to get your phone out in the cinema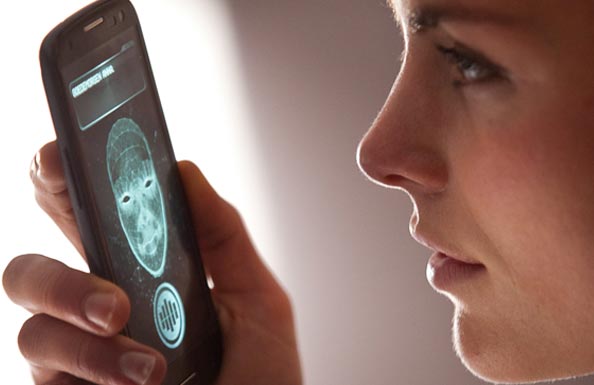 There's nothing more annoying than someone playing on their mobile phone during a movie. Even if you're sitting a good distance away, the glowing small screen lights up the cinema like a beacon, making it harder to focus on what's happening on the big screen.
Forthcoming feature-length thriller App is set to turn what is usually seen as socially unacceptable behavior into a highly social act, encouraging everyone to use their iPhones and Android devices to follow a parallel storyline while the film is playing.
The plot of the movie, which is being created by Amsterdam-based 2CFilm, apparently revolves around the titular app which has "become an autonomous force" (make of that what you will). The companion smartphone app, developed by Service2Media, will use Civolution's SyncNow digital watermarking technology to deliver the second story in perfect sync.
Edvard van 't Wout, founder of 2CFilm, says: "App is our first step on to the international stage with our new approach to film, creating commercially-successful films that fit with how today's audiences consume content and which resonate with the modern world."
Alex Terpstra, CEO of Civolution, adds: "This is a first of a kind synchronized multi-screen experience for cinema and other forms of distribution. It takes full advantage of the latest state of technology and creative skills, united in a unique partnership, defining a new level of entertainment experience leveraging people's smart mobile devices".
App is due for release in the Netherlands on Feb. 24, 2013 (no word about distribution in other countries just yet) and is intended to be the first of several such projects.