Best Windows 8 apps this week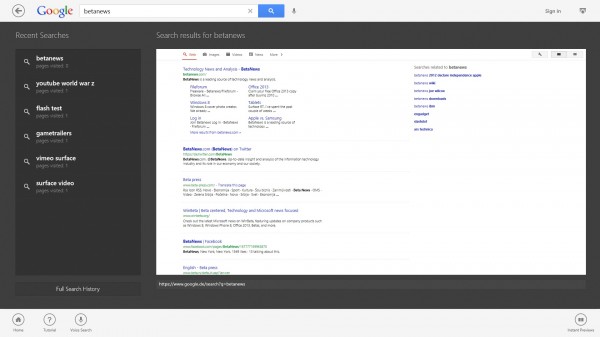 Third in a series. Each week we are looking at the best apps released for Microsoft's new operating system Windows 8. Today, we introduce new information to the format that informs you about potential compatibility issues with Windows RT. As you may know, apps released in Windows Store are always compatible with Windows 8 and Pro, but not necessarily with Windows RT, the version running on ARM hardware, such as Surface.
Not compatible with Windows RT indicates this if so. We also take a look at application updates and if they introduce exciting new features, include updated apps in the list. This week that's for instance the case with the Google Search app, which not only becomes compatible with ARM systems but also introduces YouTube video playback with an update.
While not released this week, the application received a major update a few days ago that introduces two new features. First, it is now fully compatible with Windows RT systems, and second, it can now play videos on YouTube out of the box. Previously, YouTube displayed an error message that Flash Player was not installed on the system. The application itself feels like a limited version of Google Chrome for the operating system's modern user interface with some limitations, like missing tab or extension support, and a search bar at the top that is always visible.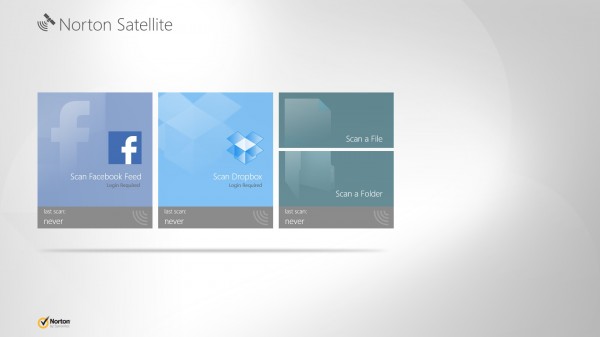 Not compatible with Windows RT. An antivirus application for Windows 8 that you can use to scan your Facebook feed, Dropbox account, or files or folders on the local system. The application connects to Symantec servers during scans, which means that you need an Internet connection to run scans using the app. The file and folder selection options are cumbersome to use. The program won't scan subfolders for instance and does not accept the selection of multiple folders for a scan.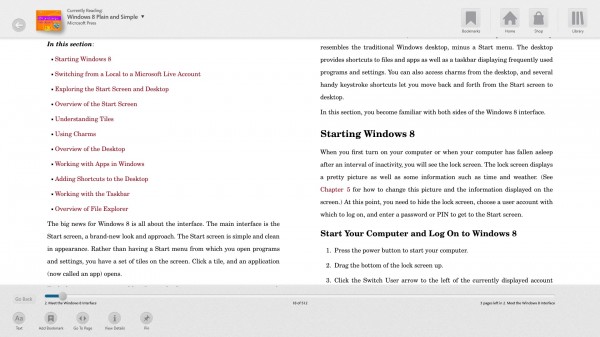 The official Barnes & Nobles Nook application for Windows 8. Syncs with Nook tablets and PCs so that access to all books and magazines is available on all devices. The application features an integrated store, popular channels, lists and magazines. The reader supports bookmarks, various font settings, options to pin books to the operating system's Start screen and more. If there is a thing to criticize, it is the lack of options to import books from the local system. That's actually also missing in Amazon's Kindle application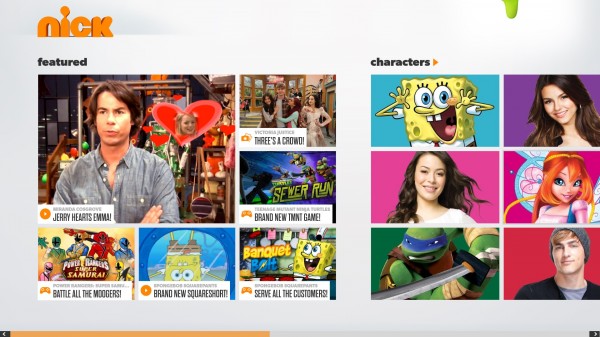 The official Nickelodeon application for Windows 8. If you happen to be a fan of Spongebob Squarepants, or have little ones running around who are, the mixture of information, videos and games should prove to be quite entertaining. The start page displays links to popular series that run on Nickelodeon, popular characters like Spongebob, Ninja Turtles or Victoria Justice, as well as games and videos of which only the latter play directly in the app. The games open in a browser window instead.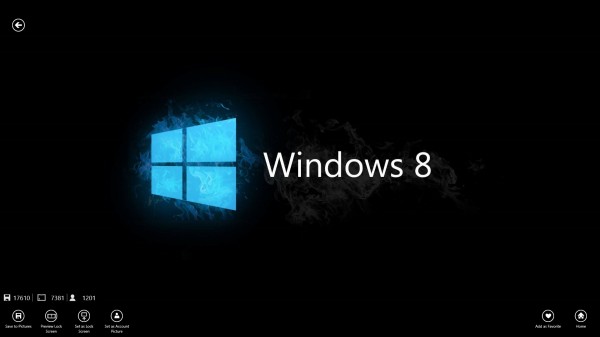 This application enables you to pick fresh wallpaper images for the operating system's lock screen and account picture. New content is added on a regular basis to the application, and options are available to save the picture you are viewing in the application to use it as the system's desktop background image as well.
The application features popular, new and wallpaper of the day categories, as well as group-based wallpaper listings.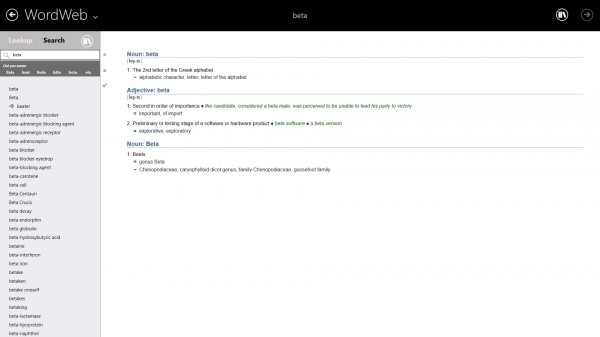 The popular English dictionary and thesaurus makes its debut on Windows 8. The application enables you to look up words you want to find out more about, including definitions, spelling suggestions, phonetic spelling, usage examples, synonyms and related words.
It is completely free of advertisements, does not require an online connection and supports North American, British, Australian and international English.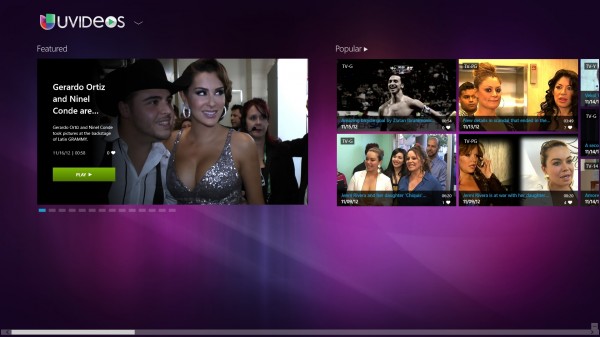 A video application for a Spanish speaking audience bringing shows, telenovelas, dramas and video clips from Univision Networks to Windows 8. All contents are free to access, and features such as pinning your favorite shows to the start screen are available to make it as comfortable as possible to access shows right from that screen.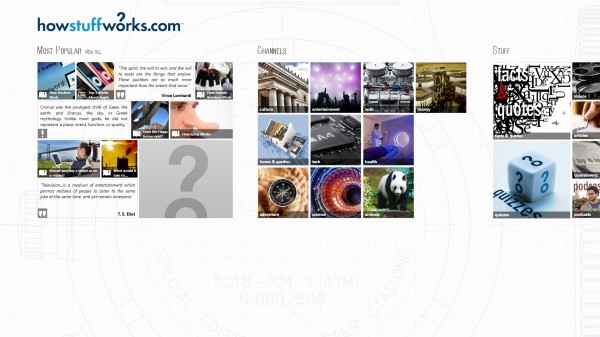 This is the official How Stuff Works application that makes available the same content that you find on the website and the site's YouTube channel on Windows 8. You can browse popular articles, dive into channels or browse the show listings from the apps' frontpage.
Contents displayed in the application are always displayed in fullscreen, which is probably the biggest advantage over the website where menus and other page elements are displayed as well.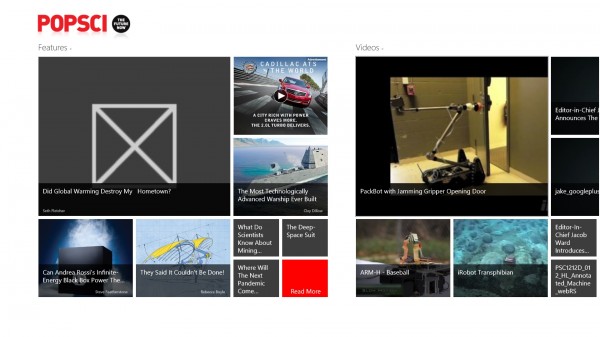 This application is in many regards similar to the How Stuff Works, only that it makes available contents from Popular Science instead. Articles and videos are available when you open the application. From here you can browse the latest articles and videos on the site, or browse one of the available categories such as gadgets instead.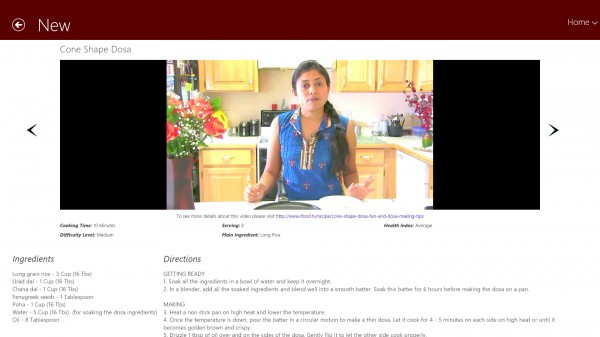 This cooking application not only lists ingredients, directions and other related information on how to cook a tasty Indian dish, but also video instructions that explain exactly how you can cook it at home.
The videos set it apart from other cooking related applications that do not offer that feature.