5 Android apps that make business travel better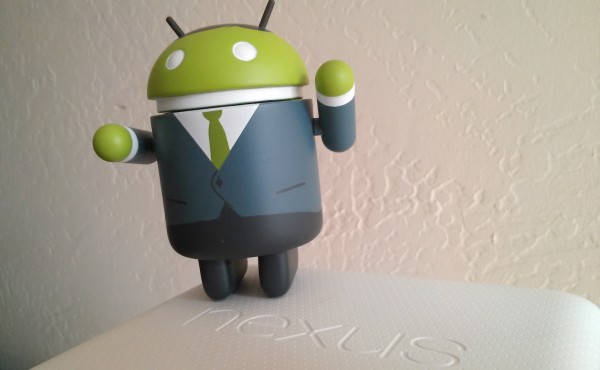 Sure Windows Phone may have Office and the iPhone may be  increasingly acceptable to IT departments, but that doesn't mean that your Android device can't be an excellent travel companion. Thanks to the open nature of Android there is a wealth of apps that can cover most anything you will need on that big business trip.
If you use Android then you are probably familiar already with the plethora of travel apps that are available, not only on the Google mobile OS, but also on other platforms as well. There are ways to book your hotels and restaurants as well as track your flight. Those are all nice, but what can Android  do that the average non-techie business user may not be aware of?
Office Suite Pro
Android doesn't yet have Microsoft Office, but there are alternatives. One of those is Office Suite Pro, which allows you to create, view and edit documents. The app is compatible with Word, Excel and PowerPoint documents, but it does require a bit of setup to get started; nothing too complicated -- you will be prompted to create a documents folder upon first launching the app as well as enter a bit of personal information.
Files are stored on your SD card, but the app can also utilize Box, DropBox, Google Drive or SkyDrive for cloud storage if you don't want to use the precious storage on your phone or tablet.
The latest version also can utilize Google Cloud Print and even convert files to PDF and, if you have Android 4.0 ICS or higher, you can even run a spell check.
Price: $14.99
Download: Office Suite Pro
Alternatives: Quickoffice Pro, Smart Office
Breezy
While paper may be slowly going away, printing is still a necessary evil, especially in business. I had previously used PrinterShare before stumbling upon Breezy. While PrinterShare gives users a few free prints in the beginning, it soon forces them to buy additional packages, starting at 100 pages for $4.95. While that isn't a bad price, Breezy goes a step further by offering 25 free page prints per month. It also allows you to set up two different printers for free.
There are premium plans available as well, beginning at $3 per month, but allowing unlimited printing and an unlimited number of printers. You will need to set up the free "connector" app on a computer (Mac or Windows) that is connected to the printer you wish to use.
Price: Free up to 25 pages per month
Download: Breezy
Alternatives: PrinterShare, Google Cloud Print
FoxFi
WiFi is almost everywhere today, but there are still times when you are out of range. For those times that you absolutely need  to use your laptop or non-3G tablet, then a hotspot in your pocket can be invaluable.
There are many apps that can turn your phone into a WiFi hotspot as well as carrier-based software that can do the job. If you are looking for a good free app that doesn't require root access then you may want to check out FoxFi. This app can even work with game consoles and packs WPA2 to keep your "network" safe.
Price: Free
Download: FoxFi
Alternatives: PdaNet, EasyTether
Waze
Google Maps is the defacto GPS app for Android, but there are some capable alternatives. One of my favorites is Waze which offers community-generated real-time traffic.
The app communicates traffic situations back to the servers simply by driving with it turned on. This works best in populated areas where there is a greater chance of other drivers using it. Users can also report accidents and even police activity. These reports can be used to automatically change your route on the fly to bypass problems. Like Google Maps, it has turn-by-turn and keeps addresses in memory.
Taking a social approach to maps makes for a very cool and effective way of getting real-time traffic information from people right there. As a bonus, the app even helps you find cheaper gas prices.
Price: Free
Download: Waze
Alternatives: Google Maps, Navfree
Alarm Clock Plus
Almost every hotel supplies a basic digital alarm clock on the nightstand next to your bed, but your Android device can do a lot more. This will work best if you have a dock that can keep your device charged and upright so the screen is easily visible.
In addition to the standard alarm clock that can be found in even basic feature phones, Alarm Clock Plus includes some extras like displaying the current temperature and weather conditions for your location and a variety of alarm options and screen configurations. You can even have it speak to you or force you to solve a math problem to turn off the alarm -- you know, just to prove you are really awake.
Price: Free
Download: Alarm Clock Plus
Alternatives: Alarm Clock Free, Talking Alarm Clock
The Cloud
Storage on mobile devices can be a premium these days. Once we install our music, movies and TV shows and other entertainment that we want for long train rides and plane flights there can be little space left for necessary documents. Fortunately many major cloud storage services offer apps for mobile devices including Android.
You can choose from Dropbox, Box, Google Drive, SkyDrive and Amazon Cloud Drive to name just a few. This can free up space on your device while still allowing you to easily access that Excel spreadsheet when you need it.
These are just a few of the countless options available in the Google Play store to help ease the pain of travel. Travelers may also want to load up on games, books and videos to pass the time during a trip and consider using an app like Evernote or OneNote to sync notes back to the office.
Let us know your favorites in the comments below.
Photo Credit: Joe Wilcox