RIP: Free Google Apps for Business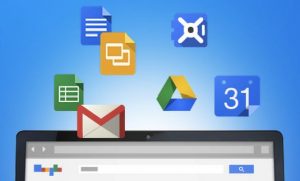 Google has announced that one of its cloud-based services, Apps for Business, will no longer offer a free tier. The Mountain View, Calif.-based search leader now asks customers to pay a yearly fee for the service, which includes Google's popular Gmail, Drive, Docs, and Calendar specially designed for private enterprise deployment.
Citing growing business needs, such as requests for "24/7 customer support and larger inboxes", Google considers the premium Apps for Business version is a better option, and as a result eliminated the free variant from its portfolio.
Prospective customers that wish to sign up for the cloud-based service now have to pay a $50 yearly fee per user. In return the Mountain View, Calif.-based corporation offers 24/7 phone support, a 25GB inbox and even guarantees a 99.9 percent uptime, with no scheduled downtime.
Even though the change has been in effect since Thursday, Google says that it will not impact existing customers, including ones using the free version. The change, however, leaves the market open for small businesses and enterprises with simpler requests who are looking for a limited and free solution.
Google also said that Apps for Education will still be offered to schools and universities free of charge, while Apps for Government will continue to cost $50 per user per year.