SkyDrive comes to Xbox 360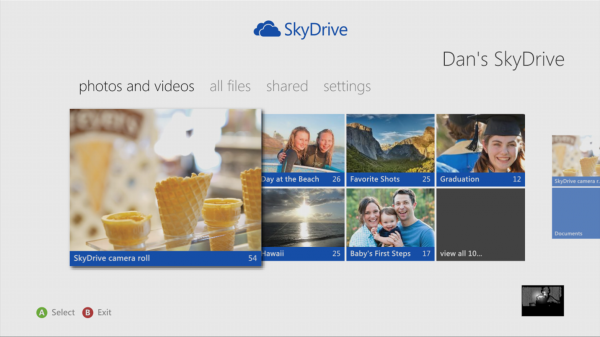 Microsoft has announced the availability of a SkyDrive app for Xbox 360 consoles, giving users the ability to display content stored in the cloud service on any connected TV or monitor.
The Xbox 360 is designed as a content consuming device, and the SkyDrive experience on the console reflects this. According to the software giant, the app focuses on photo and video sharing, as well as playing slide shows, with no mention of productivity. It's fair to assume that Microsoft plans to keep the content editing features for newer devices running Windows Phone or Windows 8/RT.
The SkyDrive app also supports Kinect voice controls and gestures, as well as controller and remote input. Using the former, users are able to view content on the Xbox 360 simply by dictating commands. The feature is currently only available for a limited number of languages,.
The SkyDrive app for the Xbox 360 will be available to download directly from the gaming console starting from 10AM PST today.