Twitter takes on Instagram, introduces photo filters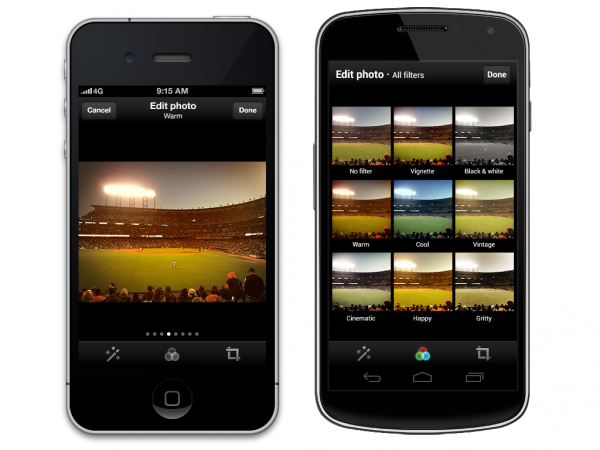 Just days after Instagram said it would no longer allow the micro-blogging site to display its photos, Twitter has responded by giving users the ability to apply colored filters to pictures they upload.
There are eight Aviary-powered filters to choose from -- Vignette, Black & White, Warm, Cool, Vintage, Cinematic, Happy, and Gritty. A grid view shows how each of the filters will affect your image, and you can tap any of the choices and then scroll left or right to view the alternatives.
Users are able to pinch to zoom in and change the focus, and crop an image. A magic wand function automatically enhances shots.
Making the announcement, Twitter's Senior Designer Coleen Baik said: "Every day, millions of people come to Twitter to connect with the things they care about and find out what's happening around the world. As one of the most compelling forms of self-expression, photos have long been an important part of these experiences. Starting today, you'll be able to edit and refine your photos, right from Twitter."
The photo editing features are available in the new iPhone and Android apps which are rolling out now.