UK number one for internet TV, shopping and mobile browsing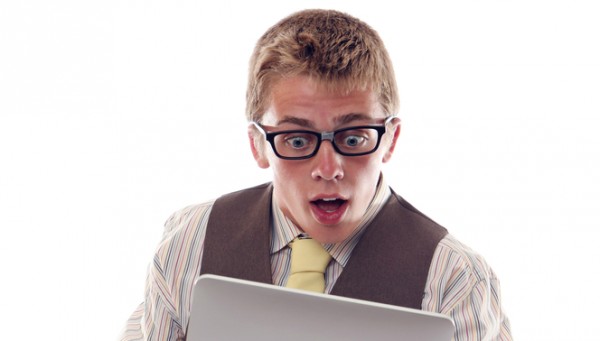 Ofcom's seventh International Communications Market Report, which examines take-up, availability, price and use of broadband, landlines, mobiles, TV, radio and post across 17 major countries, has discovered that people in the United Kingdom typically spend more on online shopping, watch more TV on the web, and download more data on their mobiles and tablets than any other leading nation.
I'm British, do all my shopping online (even groceries), almost never watch live television and access the web on the go pretty much daily, so this news doesn't come as any great surprise to me, but even so the gap between my country and other much larger nations is a bit of a revelation (and also slightly suspect in some cases).
Let's start with TV. There's no shock that the UK leads the world here as it was one of the first nations to switch to an all-digital signal, and every broadcaster in the country -- BBC, ITV, Channel 4, Five and Sky -- offers a catch-up and on-demand service across a range of platforms. Miss a show and you can watch it on the web, on your tablet or smart phone, via a games console, on a Smart TV or through a set top box provided by Sky or Virgin Media. According to Ofcom's report, 23 percent of UK internet users access online TV, compared to 17 percent in the United States and 16 percent in Spain.
When it comes to televisions, 41 percent of UK homes have high definition; eight percent less than Americans who lead the way. Unsurprisingly, Americans also watch far more television than any other country -- 293 minutes a day. The UK comes third here (242 minutes), just behind Italy (253 minutes).
Online shopping next, and Ofcom's report says UK consumers typically spend £1,083 ($1,747) a year, well ahead of Australia in second (£842/$1,358), and Sweden in third (£747/$1,205). The US lags way behind, spending just £620/$1000, annually.
UK adults also like to shop on the move, with 23.1 percent of smartphone users saying they've used their device for that purpose.
Ofcom's report reveals that the UK has one of the highest penetrations of smartphones (58 percent), and tablets (19 percent). As a result, the average UK mobile connection (in December 2011, at least) consumed some 424MB of data, pushing Japan into second place (with 392MB) and the US into sixth (319MB).
16 percent of all website traffic in the UK was on a mobile, tablet or other connected device.
Summing up the findings, James Thickett, Ofcom's Director of Research, said:
Our research shows that UK consumers continue to benefit from one of the most advanced markets for communications products and services.

We have always been a nation of TV lovers, and our research shows that UK consumers are world leaders in using the latest TV technology. By catching up on programs online or using smart TVs, the UK public is finding new ways to enhance their viewing experience.

Our research reveals that the UK leads the way in using the internet on the move. Increasingly, it's mobile devices like smartphones and tablets that are driving this growing demand for data -- and in the UK it seems to be social networking sites that are behind this in particular.

We have a long history of catalogue shopping in the UK, and as many daily activities are increasingly carried out online, the internet has become the new destination for many shoppers.
Of course a big part of the reason for the United Kingdom coming ahead in all these areas is cost. Brits enjoy some of the cheapest individual and bundled deals for fixed-line phone, mobile phone calls and texts, fixed and mobile broadband and TV in the world.
It's also important to stress, as with any such report, you have to take Ofcom's findings with a pinch of salt.
The consumer research undertaken by Ofcom was conducted online with 9,152 consumers in nine countries (UK, Germany, France, Italy, Spain, the US, Japan, China, and Australia), so it's not exactly the largest of sample sizes. And, as Ofcom admits, "This report is wide in scope, and because of the reliance on third-party data we cannot always fully guarantee the accuracy of data".
Some of the findings are also now likely to be out of date, as the data generally covers the 2011 calendar year, although some of Ofcom's consumer research is more recent.
Photo Credit: Ahturner/Shutterstock