Defraggler 2.12 gets your hard drive in ship shape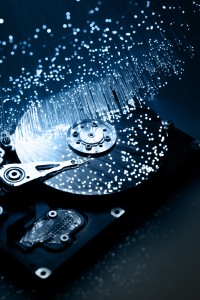 Piriform has updated Defraggler, its Windows defrag utility, with support for Windows Server 2012. Defraggler 2.12 also adds support for drives mounted as NTFS junction points and offers more control over scheduled defrags.
Version 2.12 also tweaks the user interface, fixes a succession of minor bugs and adds several other minor tweaks and improvements to complete the update.
Aside from adding support for Windows Server 2012, which follows on from Defraggler 2.11, which added support for Windows 8, there are a couple of noteworthy improvements in this latest build. The first gives users greater control over the scheduled defrag process, allowing them to automatically prevent defragmentation from occurring if specific processes are already running.
To set up this feature, choose Settings > Schedule. Pick the drive to defrag, tick "Schedule defragmentation for chosen volume" and set up a schedule as normal. Next, tick "Apply additional conditions:" and click Define, then tick the new option – "Do not start the task if given processes are running:" before clicking Define again to select them from a list of system processes detected.
Version 2.12 also adds support for drives mounted as NTFS junction points, which provides a workaround for the 26 drive letter limitation for advanced users. Defraggler 2.12 also provides better performance in that it now improves the placement of large fragments over 100MB in size.
The program also adds what it describes as "advanced crash reporting", updates various translations and tweaks the GUI for improved usability. It's rounded off with an unspecified number of minor bug fixes.
Defraggler 2.12 is a freeware download for PCs running Windows XP or later. The program automatically detects SSD drives and will warn the user should they attempt to defragment them, an operation that has no benefit on SSD drive performance and which simply shortens the drive's life.
Photo Credit: Balazs Justin/Shutterstock