Archos releases Video Player for Android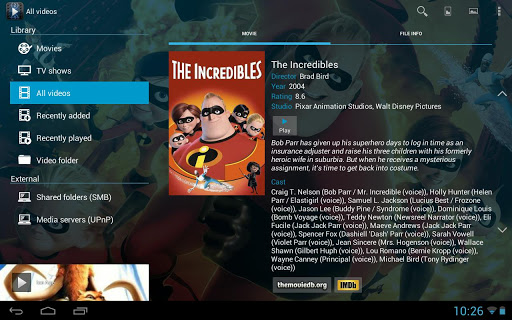 French consumer electronics company Archos provides Android devices for heavy digital media consumers, including huge storage, broad format support, and unique applications for management and consumption. Today, Archos made its formerly exclusive Video Player app available to all Android 4.0+ devices in Google Play.
The application is exactly what you'd expect from Archos: serious media consumption. The app features hardware accelerated decoding for videos stored anywhere in your home network (locally, or remotely accessible via SMB and UPnP) or attached via a USB storage device. Archos says users who experience any issues with video hardware decoding can force software decoding in the settings menu, opening up accessibility further.
Detailed movie and TV episode information including a cover image is retrieved automatically for all your files, and TV episodes are automatically nested via episode and season.
For foreign language media, Archos Video Player has a built-in subtitle downloader. The software also includes multi-device pause/resume functionality, and it includes keyboard and remote support for Android devices hooked into your TV.
Archos Video Player for Android 4.0+ is available for $4.99 in Google Play immediately.