IBM: Intranet 2.0 can streamline business processes and foster innovation [Q&A]

CMOs and CIOs frequently deal with outdated, legacy intranets that lack the interaction and functionality characteristic of Web 2.0 platforms. It's no wonder that the intranet has frequently been pronounced dead by industry experts and reporters alike.
But according to IBM, the intranet isn't dead, only evolving into what the firm calls Intranet 2.0, a new platform that combines social capabilities, data collection and a dynamic infrastructure to help business leaders create a smarter, more effective workforce. I discussed this transition with Larry Bowden, IBM's Vice President of Portals and Web Experience.
BN: Tell me about IBM's own intranet transformation into the people-centric IBM workplace.
LB: Cult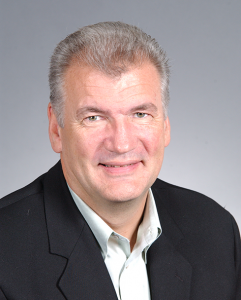 ure plays a huge role in the success of an organization's intranet. A culture that doesn't naturally share information can present a major challenge in creating an intranet that people will use and support. Many organizations find it helpful to have a champion or adoption ambassador -- particularly one in a leadership position -- to propel a culture of sharing.
With IBM specifically, our employees understood and embraced the change quickly because our executive team was behind the end-goal; they knew that having a robust, collaborative intranet was critical to our future success, and this message was communicated across the board.
Electrolux is another great example of a successful social business transformation. The company employs 58,000 people across 60 countries, so there are challenges to using traditional modes of communication like email and phone. By harnessing the power of social tools, Electrolux employees are bridging cultural barriers and sharing a wealth of knowledge, spurring product innovation. Today over 16,000 employees are using Electrolux's intranet, 9,000 are using it daily to get their job done.
BN: IBM recently introduced the IBM Intranet Experience Suite. What's its aim and how can it help employees?
LB: In a nutshell, the IBM Intranet Experience suite combines social software, content and collaboration tools to provide a seamless web experience for employees. Recognizing the proliferation of mobile devices in the workplace, the suite extends the reach of an organization's intranet to allow mobile access as well. Employees can more effectively engage across networks and business units, and access information from external and internal news feeds.
The Intranet Experience suite also gives CIOs access to invaluable data, pulling together company information, personalized content and news, and social media analytics. CIOs can use this data to evolve internal operations and communications.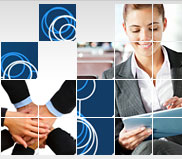 BN: Let's talk a little bit about the evolution of intranets and where they are today. How are they becoming infused with social, and what is its effect on the workforce?
LB: In its early days, intranets held a shallow amount of information and content. The HR team would include benefits information and the vacation calendar and IT might have their technology use policy posted. The intranet was static and the framework didn't allow for employees to use it as a collaborative tool. The intranet then evolved to connect employees to the applications they use every day -- CRM, databases, payment systems, etc. Organizations began using the intranet for document management, making it a valuable resource for information. But while intranets provided more information than ever before, they still lacked depth.
Now, we're seeing organizations use the intranet as a collaborative tool for streamlining business processes and fostering innovation. Once fully integrated, the intranet evolves from simply a place to get information to the primary platform from which business is conducted. The organization and its employees come to view the intranet as fundamental to the operation of business.
BN: Gartner reports that 70 percent of social implementations fail because they lack a business purpose. How do companies avoid falling into this trap?
LB: Organizations often establish new goals with the implementation of a social intranet. They look to measure activity -- the number of posts, documents and wikis; the amount of time spent on pages; the number of visits over a certain amount of time. While these are great numbers to present at meetings to indicate increased collaboration, they don't actually show the effectiveness of the intranet.
The far more effective way is to measure the intranet against how well it's helping an organization meet already established business goals. For example, Cemex, a global manufacturer of building materials, reduced time spent on new product development by a third through their collaborative initiatives. When you can show how these social technologies are meeting existing metrics and driving business forward, you generate real excitement and interest, from the executive to the execution level.
BN: How are activity streams in the intranet different from, say, Facebook's news feed?
LB: The activity stream in the intranet is personalized to each individual. Employees see updates and actions from people they follow and interact with within their team, project or community. This gives employees an awareness of what's going on around them, related to their work or role within the organization, increasing the opportunity for collaboration. It's no longer left to serendipity or guesswork for the right people to end up on the right project. The intranet activity stream does it for you.
BN: In what ways can a social intranet interact with external social media?
LB: The most effective way to integrate external social media with a social intranet is to treat the intranet as your main hub for both internal and external social media. For example, IBM Connections allows you to add Twitter search widgets, integrate directly with iTunes or look up addresses via Google Maps.
With the Twitter widget, users can specify hashtags they want to monitor, and it updates in real-time. Teams can use this information to help with anything from research on a specific topic or monitoring conversations around a product launch.
BN: What are the best ways for businesses to manage intranet social media usage? How can firms encourage more participation?
LB: Organizations are already great at being a social business from an external perspective. We've mastered blogging, using Twitter for customer service, creating vibrant Facebook communities. The next step is making that transformation internally. Once an organization makes this leap and practices social business externally and internally, the tools provided to enhance collaboration and innovation, such as the social intranet, become a natural part of conducting business.
That internal transformation is often overlooked as a crucial step toward social business. Yet not only does having an internal social business system make businesses more effective at the external level, it's often critical for a company's long-term social business success. External social business alone, without an internal social business component, will not transform the business culture.
BN: What are some of the challenges management is facing with transitioning to a social intranet?
LB: We recently released a report, "The Business of Social Business: What Works and How It's Done," that speaks to some of the challenges management is facing. While companies are increasingly investing in social technology, middle management leaders are having trouble integrating and embracing these technologies into their daily work lives.
The study revealed that 46 percent of surveyed organizations increased their investments in social technologies in 2012. However, only 22 percent believed that managers are prepared to incorporate social tools and approaches into their daily practices.
The way to rectify this is to embed social technologies into core business processes. First and foremost, executive management must provide an infrastructure for engagement. The intranet must be robust with information and collaborative tools. Second, social practices should be integrated into day-to-day processes, from booking meetings to running entire projects -- with executive management setting the example. Lastly, management must teach employees how to collaborate effectively with individuals outside of the organization's boundaries, using social business methods and tools.
BN: There's an increasing desire for people to connect via mobile devices. How are companies managing this?
LB: Today's workforce and client base now view mobility as mission critical to their daily productivity. That means organizations must not only meet those growing demands, but also protect client data and keep costs in check. It's no longer an item for the wish list. Enabling collaborative tools for a mobile workforce is a necessity. Tools like IBM's WebSphere Portal allow companies to give their employees access to information from anywhere. The Connections mobile app and Notes Traveler also help organizations stay collaborative on the go. Through the Connections mobile app, employees can use their iOS, Android or BlackBerry device to access blogs, employee data, status updates, wikis, videos and photos. Notes Traveler provides access to email, calendar, address book, journal, and to-do lists. These kinds of tools enable a more mobile workforce without decreasing productivity.