InjuredPixels reveals monitor defects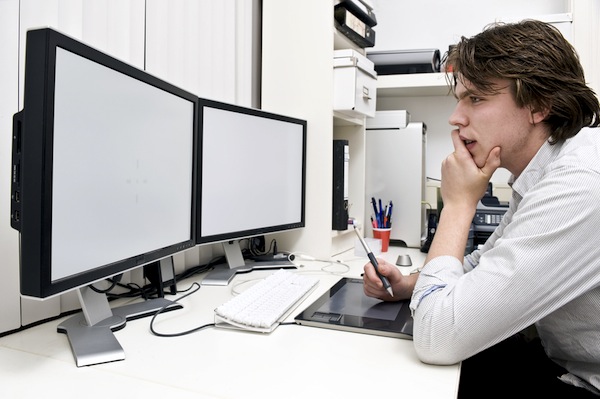 Buying a monitor online has plenty of obvious plus points, with the wide choice and low prices coming very high on the list. But if you're making a purchase in person -- maybe you're buying a second-hand system, say – then you can at least check the display for stuck pixels or similar defects, which could save you considerable time and hassle.
And that's where the very useful and entirely free InjuredPixels comes in.
The program comes in the form of an HTA file (an HTML application), which has several immediate advantages. It's small (a 17KB download), runs on any version of Windows from XP up, and is entirely portable (so you won't annoy anyone by asking if you can install some bulky testing app on their PC).
InjuredPixels gets down to business immediately, too: just launch the program and it'll immediately display a solid color all across your monitor (everything else disappears, even the taskbar). Any contrasting pixels will be immediately obvious.
Of course any stuck pixels may not contrast much (or at all) with this opening screen, so to get a better idea you should try different colors. And the InjuredPixels menu offers multiple ways to make this happen. You might jump directly to a particular color or shade by pressing a number, for instance (try 1 for black, 2 for white), or cycle through colors by pressing the left or right cursor keys. Try switching quickly between two contrasting shades, and look for any pixels or areas of the screen which don't follow suit.
As you're trying all this you'll find the InjuredPixels menu disappears on a regular basis, which can be disconcerting when there's no other program visible on the screen. No need to worry, though – you can always press Esc to toggle the menu back on again, or Q to close the program entirely.
And the program isn't doing anything special to suppress other applications, so if you get lost then pressing the Windows key will make the taskbar visible again, while Alt+Tab should switch you to something else, just as usual.
As hardware diagnostics applications go, then, InjuredPixels is just about as simple a program as you'll see. But it's also capable, effective and easy to use, and if you're planning to buy a monitor in-person any time soon then it's probably a very good to take a copy along, just in case.
Photo Credit: corepics/Shutterstock