10 must-have apps for your new iPad

If you received an iPad or an iPad mini for Christmas, the chances are you've already downloaded a fair few apps and are enjoying playing around with your new tablet. To help get you started, Apple's created a "New to the App Store?" section which offers a curated selection of the best apps. There's an "Essentials App Collections" area too, and you can also explore the "App Store Best of 2012".
Even with all this help from Apple you'll still be faced with a somewhat bewildering array of choices, so to simplify things further, here's a list of ten apps (paid and free) that I think are essential.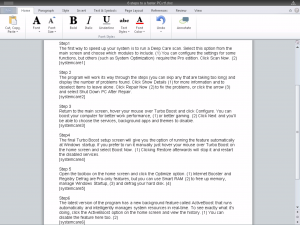 CloudOn (Free)
If you plan on using your iPad for work purposes, you'll need a good office tool and this is one of the best. It's a free version of Microsoft Office that lets you create, edit and view documents, spreadsheets and presentations. You can sync it with various popular cloud storage services including Dropbox, Google Drive and SkyDrive.
Skype for iPad (Free)
The baked-in FaceTime is fine if you want to communicate with other people who own iOS devices, but Skype is a much better, more versatile option. It will let you video chat, voice call and send instant messages to anyone on Skype.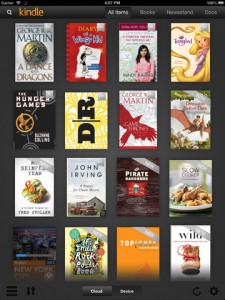 Kindle (Free)
The iPad can be great eBook reader (provided you're not trying to read books in direct sunlight). Apple's iBooks app is reasonable, but the Kindle app is a must have. You can buy and read books, magazines and newspapers directly from Amazon, and sync publications across devices, picking up where you left off on a PC, Mac or Kindle reader.
Instapaper ($3.99)
It's much easier and comfortable to read a long article on your iPad than it is to read it on a PC or Mac. Instapaper lets you grab content from your browser, RSS Reader, Twitter client, Flipboard, and numerous other places, ready for reading on your iPad later. It pulls all the text and photos you need, but leaves adverts and other junk behind.
Google Drive or Dropbox (Free)
If you use either (or both) of these cloud storage services, installing the apps will give you access to all of your important files from anywhere. The Dropbox app limits you to uploading photos and videos.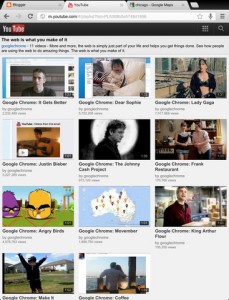 Google Chrome (Free)
Safari is a fine browser on iOS, but switching to Chrome has several great benefits. If you use it as the main browser on your PC or Mac, you can sign in and sync tabs, bookmarks, passwords and Omnibox data, and transfer pages from your computer to iPad for offline reading.
CloudMagic (Free)
If you read my recent Q&A with CloudMagic founder Rohit Nadhani you'll know I'm a big fan of the cross-platform cloud search utility which lets you connect services like Gmail, Twitter, Facebook, Dropbox, and Google Calendar and then quickly find any email, post, or file across those services by typing a few letters into the search box. Once you've used it for any length of time, you'll soon find it an essential app.
Facebook (Free)
Provided you haven't decided to abandon Facebook, this is a great app for accessing the popular social network. The native implementation means it's fast and fluid, and far better than the website.
Google Maps (Free)
If you intend to use your iPad for getting directions, or finding out about places around you, you'll need this.  Yes, it's an iPhone app, but don't let that put you off. It's far superior to the woeful Apple Maps included in iOS 6.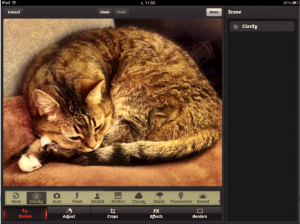 Camera+ ($0.99)
I don't take many photos with my iPad, because holding up a tablet to snap shots in public is frankly embarrassing. But what's great about this app, aside from offering a decent range of editing tools, and filters (the Clarity filter is superb), is you can take photos on an iPhone, and, provided you turn on iCloud Lightbox Sync, they'll appear on the iPad immediately, ready for editing and sharing.